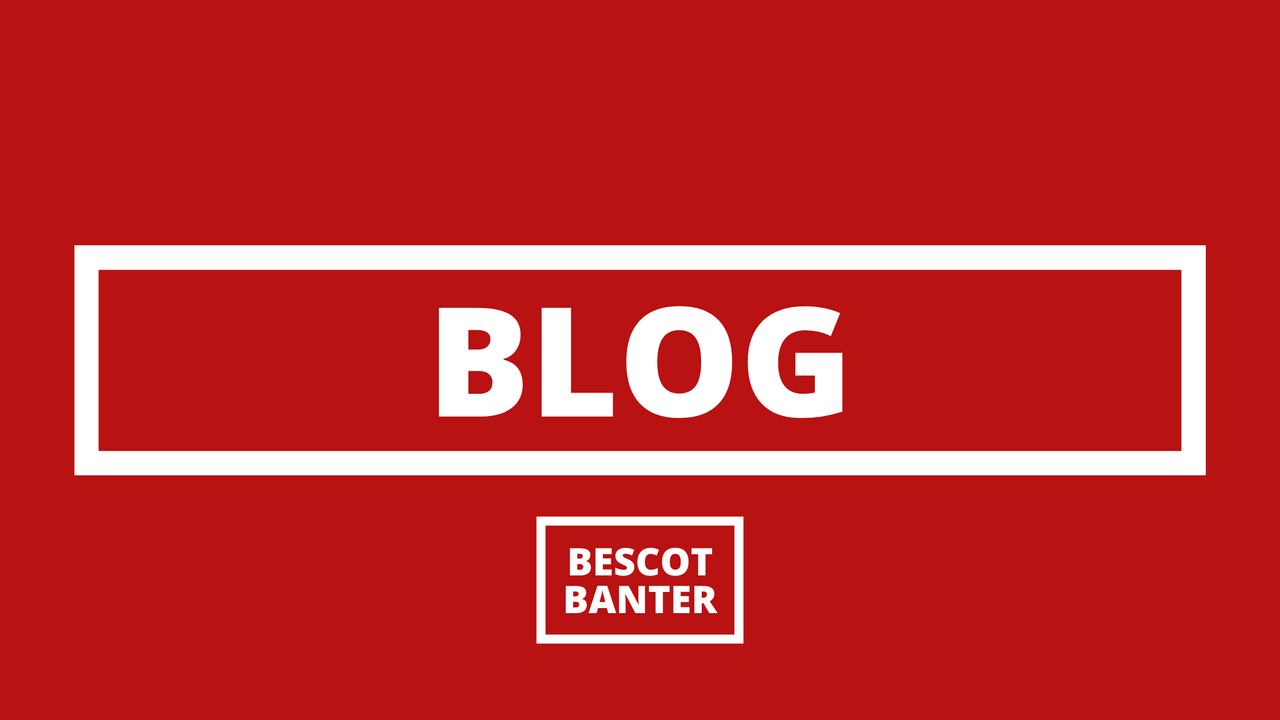 Don't forget to join us across social media, we're
@BescotBanter
on
Twitter
,
Facebook
, and
Instagram
.
As mentioned in our most recent
Express & Star column
, and evidenced during Saturday's defeat to Bradford City, the Saddlers are simply not creating enough in the final third.
Over the last two games the team has managed to secure just two efforts on target, with opposition goalkeepers simply going untested as the Reds huff and puff their way through proceedings.
Since Brian Dutton replaced Darrell Clarke in the hot seat he and his staff have encouraged their players to build from the back, with the team seeking to keep the ball on the ground and at least attempt to take the game to their opponents.
And, although we're happy to welcome the end of the often frustrating long ball football, we're yet to see any evidence that our new style of play is actually having a positive effect upon results.
In fact the opposite appears to be true as the team went winless through the month of February, a run which includes the Clarke-led one-all draw with Mansfield Town, and created just eight shots on target from their five games.
With another busy month ahead, the Saddlers are facing seven games including six on the road in March, and as many teams around us appear to be picking up momentum, a turn around in form is crucial.
And, whether that much-needed turn around is achieved by another tactical switch or the current one actually achieving what it is set out to do, there is no time to lose.
A quick glance at the various forms of social media will show you that our fellow Saddlers fans are becoming increasingly uneasy with the team's spell of form. Whilst many will be willing to give the new gaffer the benefit of the doubt plenty more are already concerned about where we appear to be heading.
Whilst relegation continues to be a fairly large outside bet, the Reds sitting eleven points above the drop zone ahead of Tuesday's clash with Exeter City, the odds continue to tumble with each winless game.
However, with plenty more games still to play, the Saddlers have more than enough time to turn their latest run around and secure the points required to survive and, if that spell is sustained, could yet threaten the Play-Off places.
We remain hopeful that the newfound desire to build from the back will begin to bear fruit but, like many others, are also a little concerned about the lack of attacking endeavour, especially as opposing teams are hardly blowing the Saddlers away.
Clearly there are going to be plenty of ups and downs over the final few months of the campaign and its still too early to predict just how it will end, but there are no doubt plenty of issues to overcome if we are to secure our place in the fourth tier, something which is surely the bare minimum of targets.