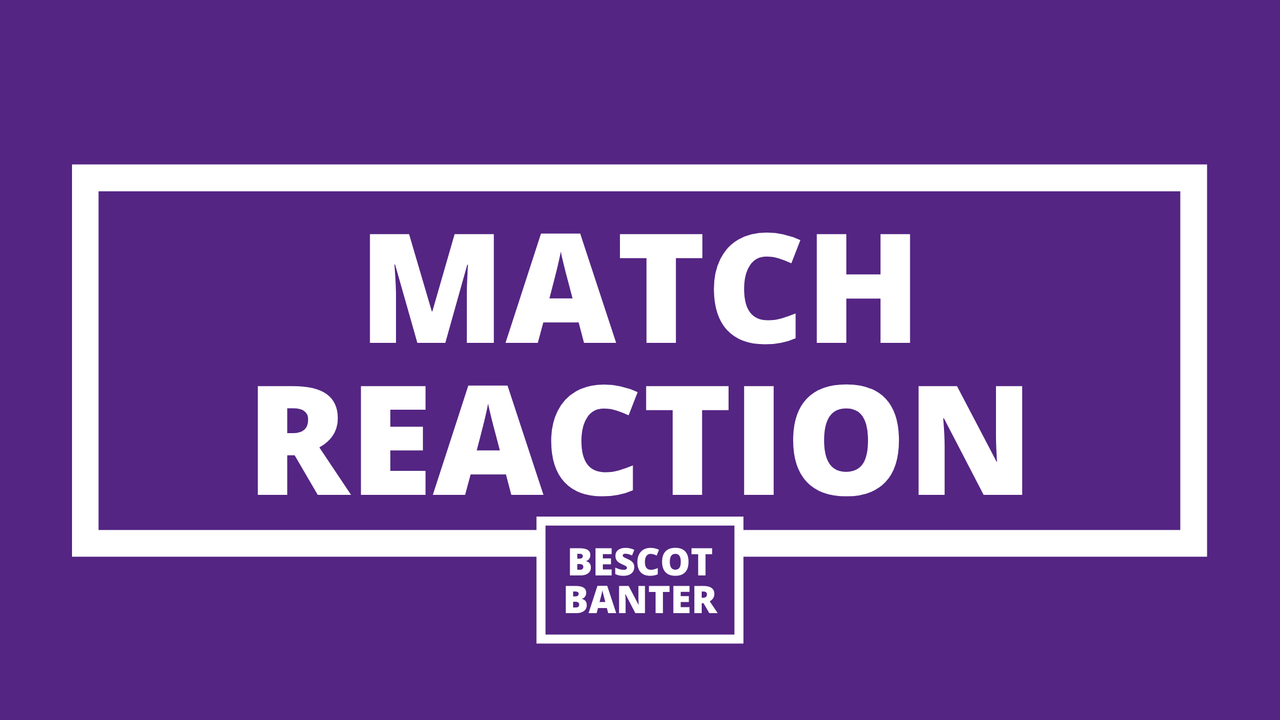 Speaking after his side had slipped to their third defeat in four league outings, Dutton admitted he was frustrated with his team's poor display which saw them go through the month of February without picking up a single win.
Continuing their recently-adopted passing style of play, the Saddlers once again failed to create much in the final third with their goal, a Dan Scarr header with thirteen minutes of the match remaining - being their only shot of the game.
The visiting Bantams, who arrived at the match on the back of a trio of wins, bagged two goals to take all three points with Levi Sutton scoring just before the break before former Saddlers striker Andy Cook extended his team's lead just over ten minutes before Scarr's header.
Dutton, who has struggled to turn around the team's fortunes since replacing Port Vale manager Darrell Clarke in the hot seat, believes he and his team have let the fans and the club down and simply have to find form as soon as possible.
Speaking to the assembled media, Brian said; "I'm massively frustrated, this is the first performance that I felt we've been let down.
"We've let the fans down and the club down. I just said to the lads that twenty minutes out of a ninety-minute game is fraudulent.
"They're paid players, not part-time. Not amateurs, they're professional footballers and we have to accept responsibility and get out there and perform for at least the majority of the game, not 20 minutes towards the end.
"Ultimately the responsibility is mine, I'm in charge of the players and in charge of motivating them, so I take full responsibility. Rest assured, I'm by no means content with that performance."
Dutton then went on to talk about one of the game's biggest talking points which saw the Saddlers denied a second-half spot kick as striker Josh Gordon looked to be felled in the box but referee Scott Oldham waved away the appeals.
Brian added; "It was a stone-waller. I've seen it back on video. Josh Gordon has acutely got across his man, the fella has tried to clear the ball and smashed into the back of Josh Gordon's leg.
"For that not to be given as a penalty is almost criminal. I'm flabbergasted. He's stood six or seven yards away from it, has the perfect view of it, there's no excuses not to give the penalty.
"He's told me that he thought Josh Gordon wasn't playing the ball so that's why he didn't give it. I'm really flabbergasted. Lost for words how he couldn't give that one to be honest."