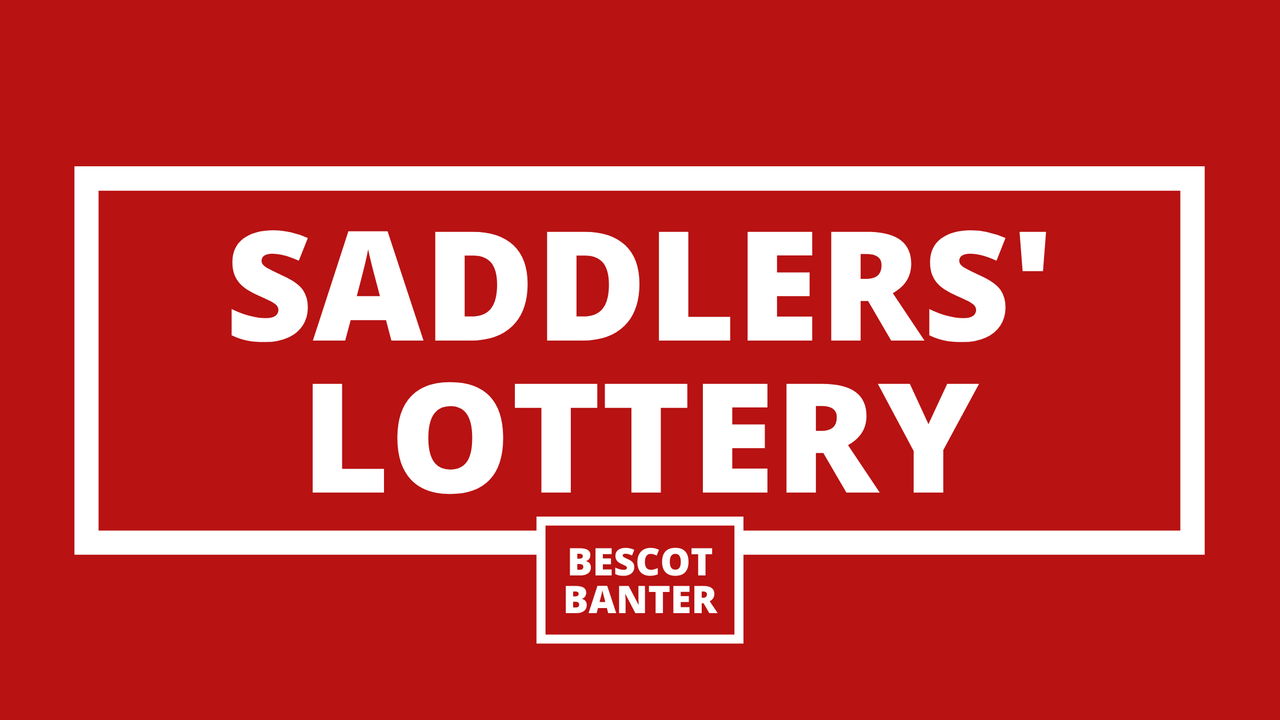 Walsall Football Club have announced it has a new supporter lottery scheme for 2021. The club has teamed up with new lottery partners, the National Youth & Community Development Association (NYCDA) to create the
Saddlers' Lottery
.
The new Saddlers' Lottery takes the place of the Goalden Gate Lottery and is open to all supporters to enter for a chance to win £1,000's in weekly cash prizes. The Goalden Gate Lottery is no longer supporting Walsall FC so anybody that is a member there is encouraged to divert to the new scheme if they wish their entry to support the club.
Saddlers supporters who do enter the new lottery on a monthly direct debit will be entered into the NYCDA Weekly Draw for a chance to win cash prizes. Direct debits can start for as little as £1 per week, and in addition to the cash prize options, the club will be supporting with prizes including official merchandise and hope to receive periodic special offers from club partners.
The weekly supporter lottery has historically raised valuable funds for the club, supporting community activities, enhancing stadium facilities and supporter experience in addition to youth development support. The club aims to continue to utilise the funds generated to benefit key areas across the club.
Anybody who wishes to join the Saddlers' Lottery can do so by
clicking here
to go to the NYCDA secure online sign up page and enter the relevant details, choose from a variety of payment options and find further information about the scheme.
If you have any questions about the lottery scheme, you can contact the NYCDA lottery team on
[email protected]
or 01922 929707.
The Saddlers' Lottery is part of the NYCDA family, with members participating in the NYCDA Weekly Draw, which is registered with the Gambling Commission under licence no 000-005166-006.
Supporters who enter the scheme will be able to stop their direct debit with a months' notice and are reminded to Be Gamble Aware and if they have any queries, they can visit
www.begambleaware.org
for further information and guidance.