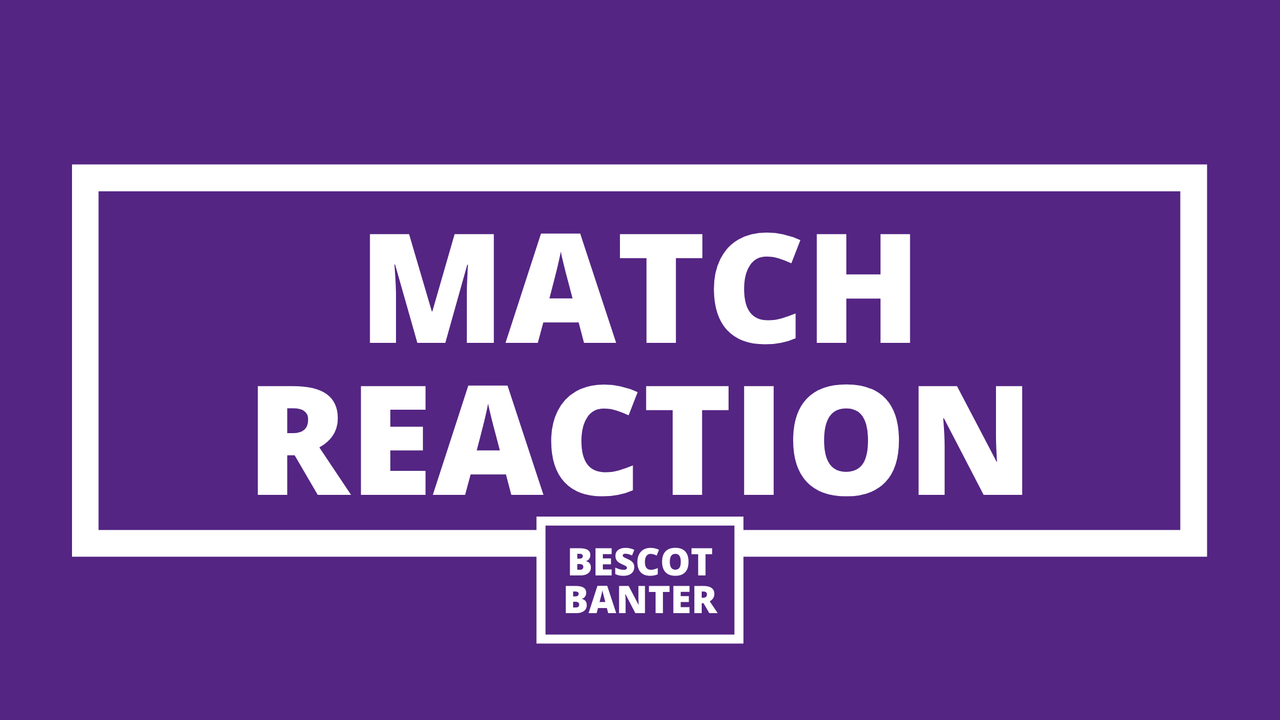 Speaking after his side secured their second draw in as many games, the Mansfield-born manager admitted his side could have taken all three points if the referee had awarded them a second-half spot kick.
The Saddlers were winning by a goal-to-nil when second-half substitute Cameron Norman was appeared to be brought down one yard inside the Shrimps' area however, match referee Graham Salisbury awarded a free-kick, much to the annoyance of the Walsall bench.
To add to Walsall's woes the home side would go on to grab an equalising goal ten minutes before full-time as Carlos Mendes Gomes struck to cancel out Josh Gordon's fifth goal of the season.
Morecambe were also denied a late penalty as the referee also angered those in the home dugout with Shrimps manager Derek Adams eventually being given his marching orders as the match ended all-square.
When asked whether his team's claim for a penalty was wrongly ignored, Darrell said; "It is but officials don't mean to make mistakes. We get frustrated with them. I want to win so much for my club, but they're only human beings.
"They're screaming for a penalty late doors which might have been one but for me that was the game changer. If we get the penalty, tuck that in, it's 2-0 and game over.
"That's football, but the fact of the matter is the linesman has to help him out. He's twelve yards away from the incident and he can clearly see it's inside the box.
"He has to be able to see that and if we get that it's 2-0 and game over. I don't think they even get the one goal then. Ifs and buts isn't it."
The one-all draw, which is the Saddlers' second in a row following last weekend's draw with Oldham Athletic, means Clarke's side have taken just two points from their last five league games.
Possibly more worryingly, the Reds have also given up leads in their last two outings whilst continuing their recent spell of wasting opportunities, something which is clearly annoying the gaffer.
Darrell continued; "I'm disappointed it's not the three points. We've missed a couple of guilt-edged chances and we should have had a penalty.
"The effort is there, commitment, and we defended really well on a tough night with the conditions.
"It's nearly a perfect away performance but 'nearly' has been a word we've used too much this season. It's been a bit frustrating but we keep working away and trying to get as many points as we possibly can.
"We were 1-0 up against Oldham and we don't see the game out for whatever reason. Whether that's out ruthlessness in front of goal.
"The big fella has had a great chance one-on-one, Wes has had a great chance. Norman gets us a good penalty that turns into a free-kick.
"The goal was a really quality goal from ourselves, some great passing and reaction from Josh Gordon to get the first."