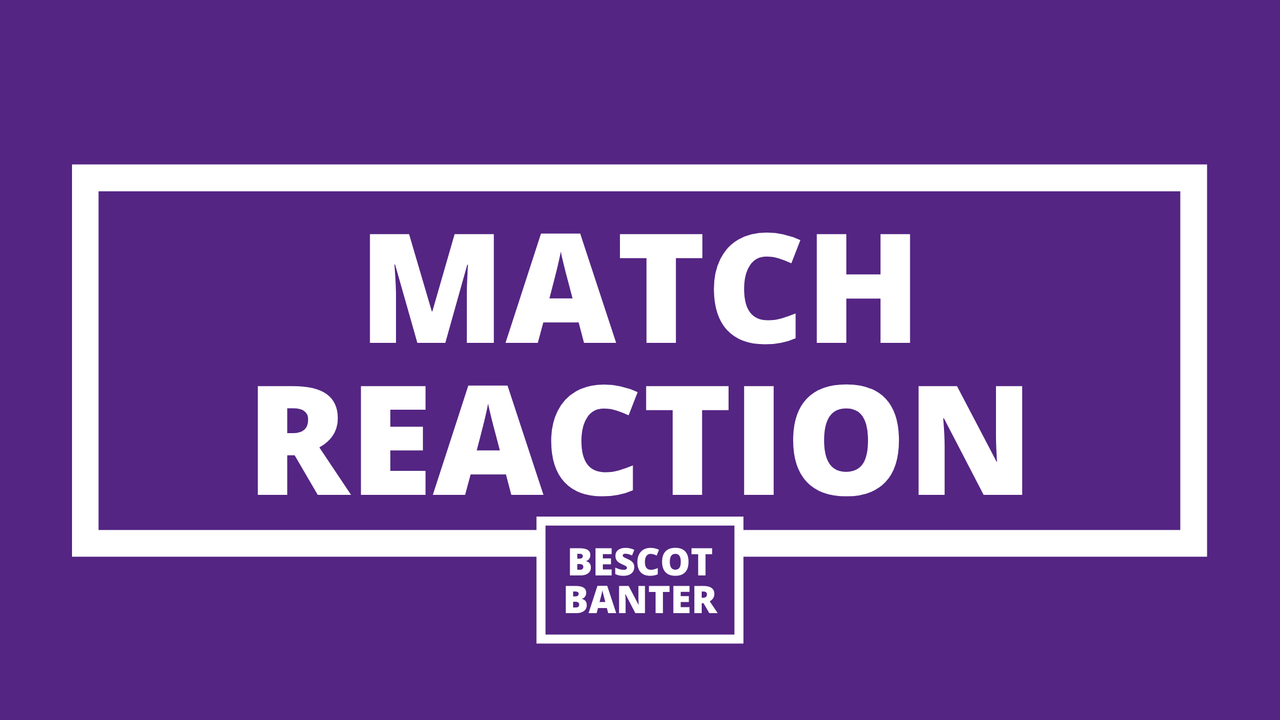 Speaking after his side slipped to their first defeat in the month of December, and as their unbeaten run came to an end after six games without defeat, Clarke admitted the first goal was key.
Scored by former Manchester United prospect James Wilson, the Saddlers were unable to make anything out of their various openings in the opening half of the game as they went into the break a goal behind.
The second-half was a similar tale for the Reds as openings were wasted before Salford substitute Luke Burgess added a second goal with three minutes of normal time remaining, securing all three points for the in-form Ammies.
Clarke, who was without midfielder Rory Holden after the former Bristol City man suffered a knee injury in midweek, insisted the result may have been different if his side had been able to score the opening goal of the game.
Speaking to the assembled media, Darrell said; "I thought in the first half we started quite well to be honest, on the front foot.
"They scored on their first real attack and that's disappointing for us because you come to a place like Salford with big name players and you don't want to give them the first goal.
"We were in the ascendency for a lot of that first half but then you're chasing the game. We've come back in a lot of games this season but when you come up against a better team like Salford that are unbeaten at home, you can't afford to give them that cheap first goal.
"We did that and in the second half it got a little bit scrappy, changing it around looking for different answers.
"We've had a couple of half chances and then poor defending for the second goal. It was a game where Scrimmy was unfortunate not to start because he's scored a couple of goals previously, so you want to get him on the pitch as soon as you possibly can.
"It's disappointing that we gave the first goal away. If we scored the first goal I think we'd be having a different conversation.
"The winning run has come to an end but if you do that every seven games - win four, draw two and lose one - then I'll be a happy man from now until the end of the season."