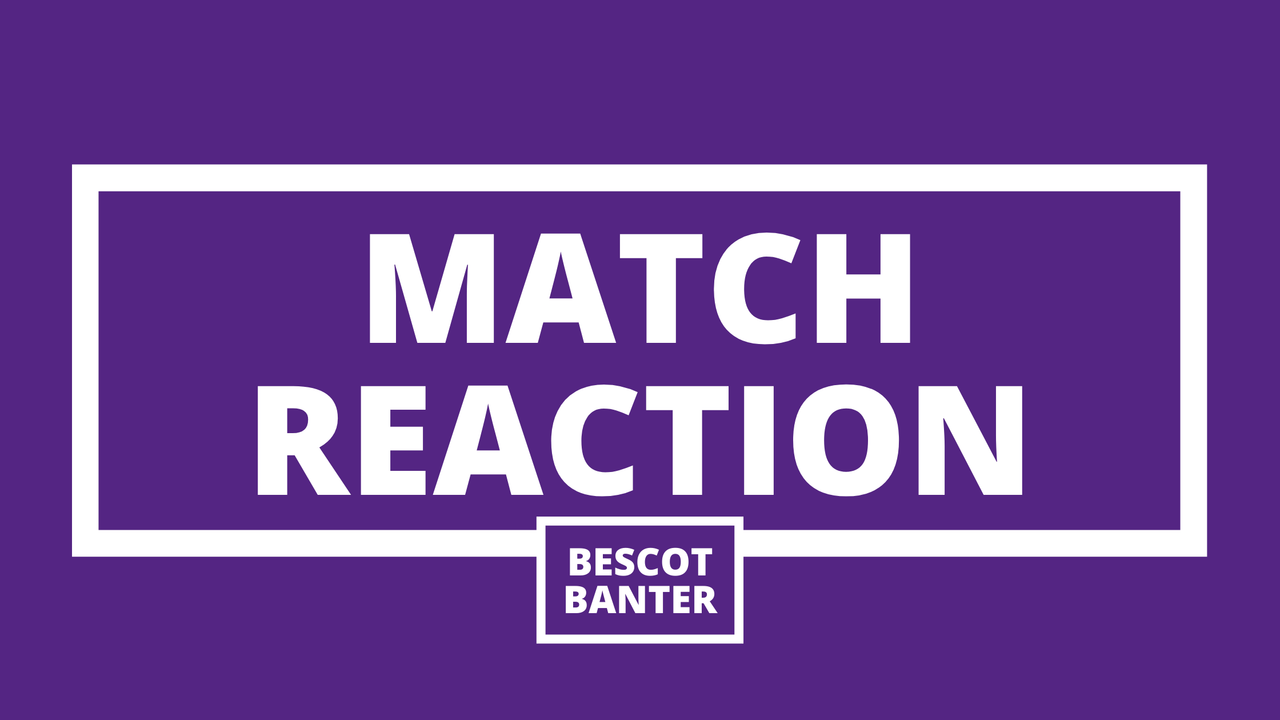 Clarke, who had seen his side earn their second league win on the bounce for the first time this season following on from last weekend's triumph over Tranmere Rovers, was pleased with the Saddlers' second-half display as they frustrated their opponents, and manager Ian Evatt, to take all three points.
Highly-rated striker Eoin Doyle had given the visiting Trotters the lead after thirteen minutes of play but Elijah Adebayo - netting his second goal in two games - levelled the scores with just a minute of the first-half remaining.
Buoyed by their equalising goal the Saddlers went on to take the lead twelve minutes into the second forty-five as Rory Holden slammed home from Wes McDonald's worked free-kick.
When asked how happy he was with his team's overall performance, Clarke said; "First half not so to be honest - I didn't think we were anywhere near it.
"We get the goal just before half-time which gives us a lift. A few words at half-time and I thought the second half response was very good in that first fifteen, twenty minutes. We scored a good goal from a set piece that gives you something to hang on to."
Bolton manager Ian Evatt cut a furious figure on the side-lines as the well-travelled former Chesterfield and Blackpool defender took issue with the Saddlers on a number of occasions during the match, including an argument with Head Physio Marc Czuczman.
Evatt continued to complain to anyone who would listen after the match had reached full-time with the Coventry-born boss accusing Walsall's officials of poor conduct, but Clarke insists it was simply their passion for the club.
Darrell continued; "It gets heated on the side and I don't really want to get involved in it. At the end of the day we're passionate for this football club.
"The staff want to win for this football club. I don't think we particularly overstepped the line, to be honest. We're passionate people, that's it.
"For me, he can come into my office and have a drink. Ian is an experienced pro, he's been around the block a little bit.
"I've come against Ian and he's got a few tricks in his book himself. We understand it but we'll take the win and try and enjoy it."