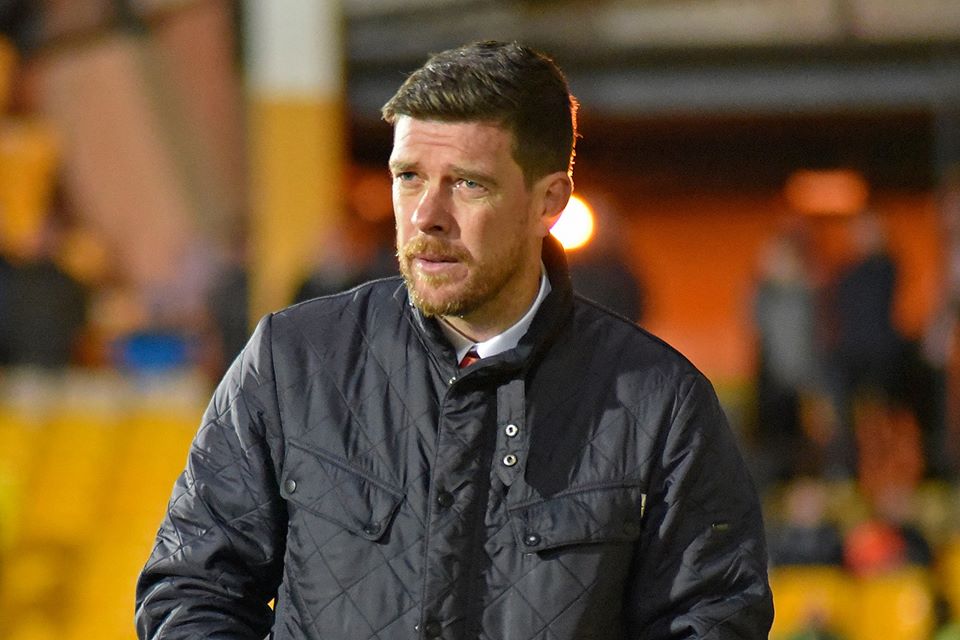 Clarke, who has seen his side win just two of their last sixteen all-competition outings - including a run of four consecutive defeats in November - insisted there is good desire amongst his squad.
The Saddlers, who sit sixteenth in League Two, have enjoyed just over a week without a competitive clash and Mansfield-born Clarke says his squad have recharged the batteries ahead of the clash with Alex Revell's Boro.
Walsall's most recent outing saw they take a point from title-chasing Newport County, a result which ended a streak of defeats and gave the Reds something to build upon as they welcome Stevenage to WS1 this evening.
Clarke, who has come under increasing pressure as his squad continues to falter in front of goal, insisted he is pleased with the belief amongst his squad as they aim to get back to winning ways.
The former Salisbury and Bristol City manager hopes his team can use the rare break to their advantage as they look to take advantage of Stevenage's much busier schedule when they meet later today.
Speaking to the local media via Zoom, Clarke said; "I think the lads were ready to build on the Newport performance, to be honest.
"It's an enforced break for eight days and we'll try and use it to our advantage with plenty of work and a bit more rest to recharge the batteries.

"I know there's a real good desire in the squad, a real good belief. This league can quickly change over the course of three games in a week.
"Six points, nine points and you're right back in the mix. We'll keep believing and stay positive."
Stevenage will arrive at this evening's match on the back of their Emirates FA Cup - Second Round victory over League One side Hull City, Boro defeating their opponents on penalties at the weekend.
Despite a recent upturn in form, the Boro are sat just above the League Two relegation zone and Clarke believes the match will be a close run affair as both sides look to move up the table as the busy December schedule gets underway.
Darrell continued;
"The games in this division are very tight, anything can swing it one way or another.
"All teams are very competitive. All teams are fit. They've had an extra game and we've had an extra rest but I'm sure they'll be recharged and ready to go. They'll be looking to pick up the points like we will be.

"They've changed to a diamond formation at the minute and it's worked in the last two or three games.

"When you're a manager and you're looking for things to change when you haven't started the season as well as you would have liked, you start looking for things and he's done that.

"It's got them more positive results and we need to be aware of that, but we need to concentrate and focus on ourselves. Alex was a good player and has just started off in management, so he'll be looking to climb the table."