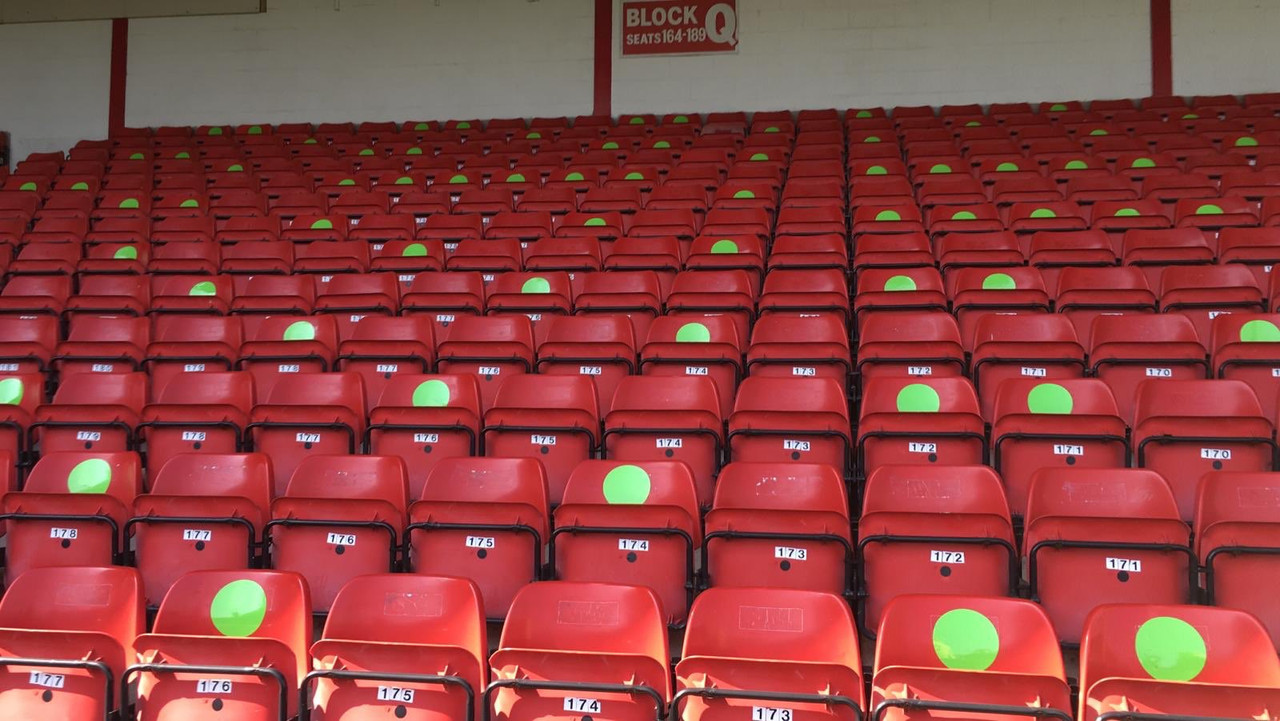 Walsall fans wishing to make a return to Banks's Stadium will have to wait a little while longer after the government confirmed the black Country will enter 'Tier 3' when the current lockdown comes to an end.
Under recently confirmed government plans, the Saddlers could have welcomed up to 4,000 supporters back into the Banks's, however, as the region continues to struggle against Covid-19, it has been placed in the highest tier meaning no fans can be in attendance.
Speaking to Parliament earlier this month, Prime Minister Boris Johnson announced the potential return of fans to football stadiums with a maximum of four-thousand fans set to be allowed to attend outdoor events in the lowest-risk areas when the national lockdown in England ends on Wednesday, 2nd December.
The PM also suggested up to two-thousand fans will be allowed in tier two areas but zero in tier three. The measures are part of the government's new package of Covid-19 restrictions in England with the devolved authorities announcing their own measures in due course.
The majority of elite sport has continued behind closed doors during England's four-week lockdown, but grassroots and amateur sport has been halted since Thursday, 5th November.
Under the current tiered system only one of Walsall's seven games between now and the New Year will feature fans as Tranmere Rovers, our hosts on Saturday, 5th December, will come under Tier 2 meaning they will be allowed a maximum of 2,000 fans at Prenton Park.
Our other fixtures, against Stevenage, Bolton Wanderers, Oldham Athletic, Port Vale, Salford City and Scunthorpe United will all take place in regions set to be put under Tier 3 restrictions, meaning no fans will be allowed to attend.