A long storied history of producing first-team worthy talent, many of whom going on to play in the upper echelons of English football, the club's youth system continues to nurture the players of the future with yet more set to become first-team pro's later this summer.
With the financial impact of the ongoing Covid-19 outbreak yet to be fully realised, the club may well be forced to rely on its Academy more now than ever. But thankfully for the Saddlers, that will be an easy task.
With thanks to statistics produced by
Tifosy
, which describes itself as a is a fully integrated global sports advisory and capital solutions firm, the Saddlers are in good company when it comes to fielding 'homegrown' talent.
Of the forty English clubs with the highest percentage of homegrown players, the Saddlers sit thirteenth, ahead of clubs such as Liverpool, Manchester City, Leeds United, West Ham United and Leicester City.
Whilst Premier League clubs make up 35% of the top forty clubs in England and Wales with the highest proportion of players developed at home in their squad, the EFL features heavily with many clubs simply not able to pay their way to glory.
As we have mentioned countless times in our newspaper column, the Academy is the lifeblood of our club and we should do all we can to both enhance and protect it.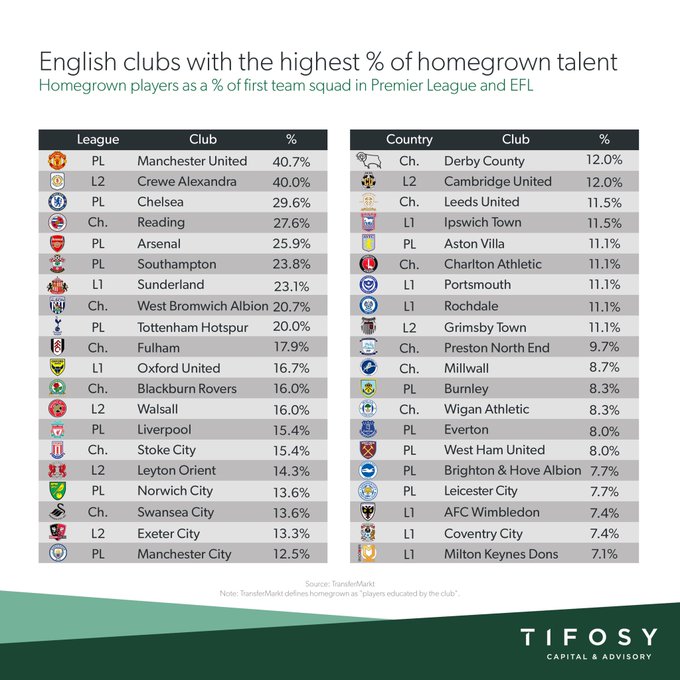 🛒 CLICK HERE TO VISIT THE BESCOT BANTER STORE!