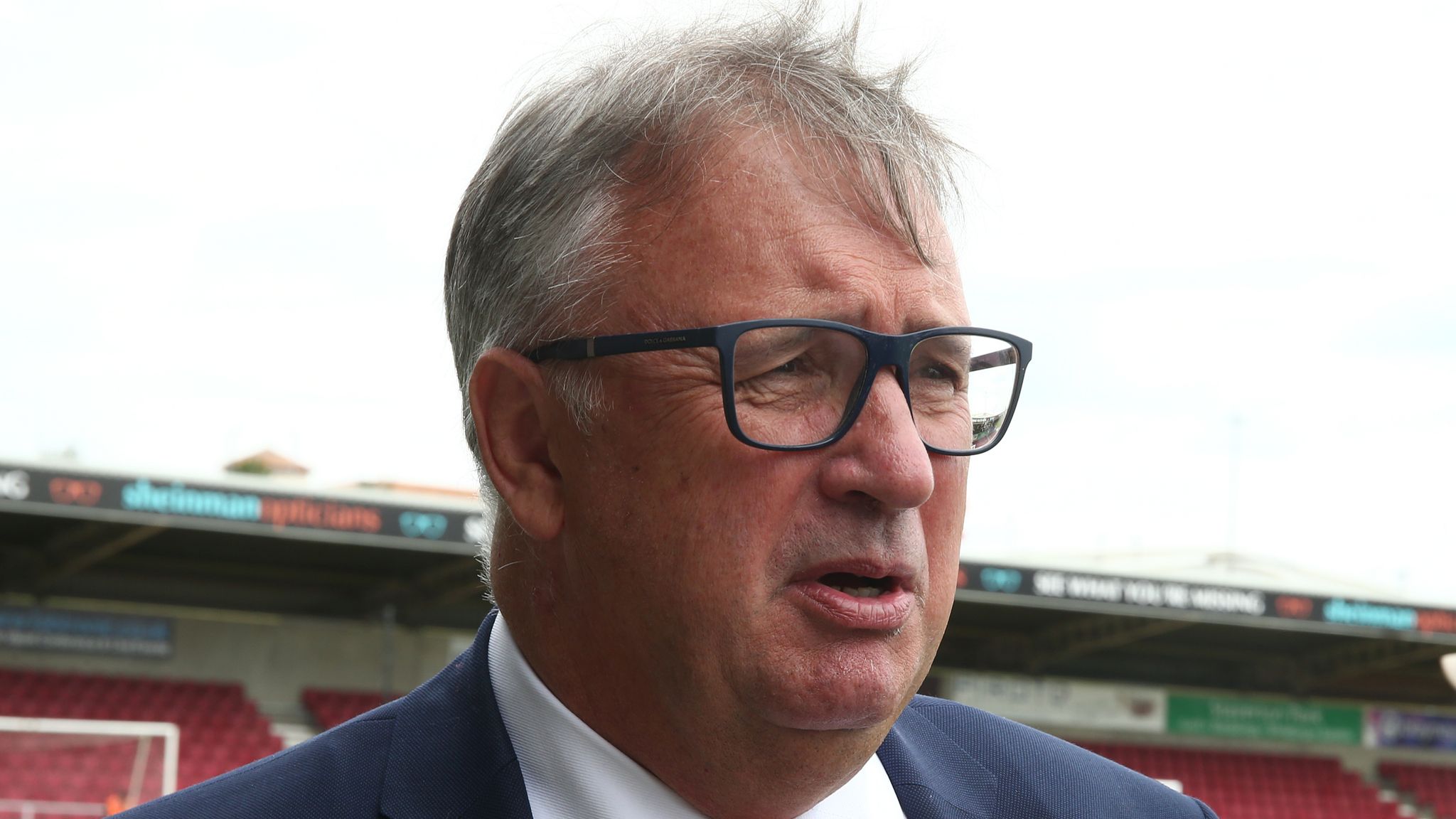 Following a meeting between club officials on Friday, all twenty-four clubs in the fourth tier of the English game agreed that they should bring the season to an end as coronavirus continues to play havoc with the sporting world.
Despite the recent vote still needing to be ratified by both the EFL and FA, Pomlett has confirmed that refunds will be available - although he also went on to admit that he and the club would prefer fans to take up a 'package' offer which the club are planning to introduce.
Leigh, who has sought to keep Saddlers fans in the loop during the ongoing Covid-19 crisis, went on to admit that he fully understands that many supporters will have no choice but to take the refund as the pandemic has forced people to retreat into their homes for an extended period.
Speaking via the club's official YouTube Channel, Leigh said; "There's four home games left this season which may not be played and the likelihood is that they won't be played.
"If that's the case, there will of course be compensation due to the season ticket holders for games that weren't played. Rest assured that we will give the option to the fans to have a refund on those four matches pro-rata against their season ticket costs.

"Or, what I'd prefer you to do if I'm perfectly honest, is we're going to put a package together which will give you more value than the refund would, which I'd ask you to consider.
"I would prefer you to take the package because I do not want cash coming out of the business at this moment in time.
"But I utterly respect that cash at the moment for families might be very tight – if you want the refund, you will get the refund.

"If you can not do that and take the package, which we'll publish once we know the season is definitely over, then please consider taking that if you would."
Although he was among the group of officials initially calling for the season to be completed on the field, Pomlett has since admitted that issues surrounding the safety of fans, players and officials along with the associated costs as just some of the reasons for him now wanting the season to come to and end.
Speaking from his home office, Leigh added; "Compliance with Covid-19 security is extremely onerous and to implement that would have been, in our view, a step too far.
"Ready for next season, absolutely, but to implement everything we need to for this season would have just been a step too far.
"The costs of compliance would have been extremely high – players being tested twice a week for example, does not come cheap I can promise you that.
"The fact that we would have been playing football in empty stadiums, the economics of which eventually began to make absolutely no sense.
"It's based really on health and costs and the other thing is that it gives us some certainty. It's very difficult to keep trying to manage a situation when you really don't know what the outcome is going to be.
"We have decided collectively that the best thing for us to do is to curtail the season, end it in a fair and equitable way, move on and concentrate all our efforts now on preparing for next season."
🛒 CLICK HERE TO VISIT THE BESCOT BANTER STORE!