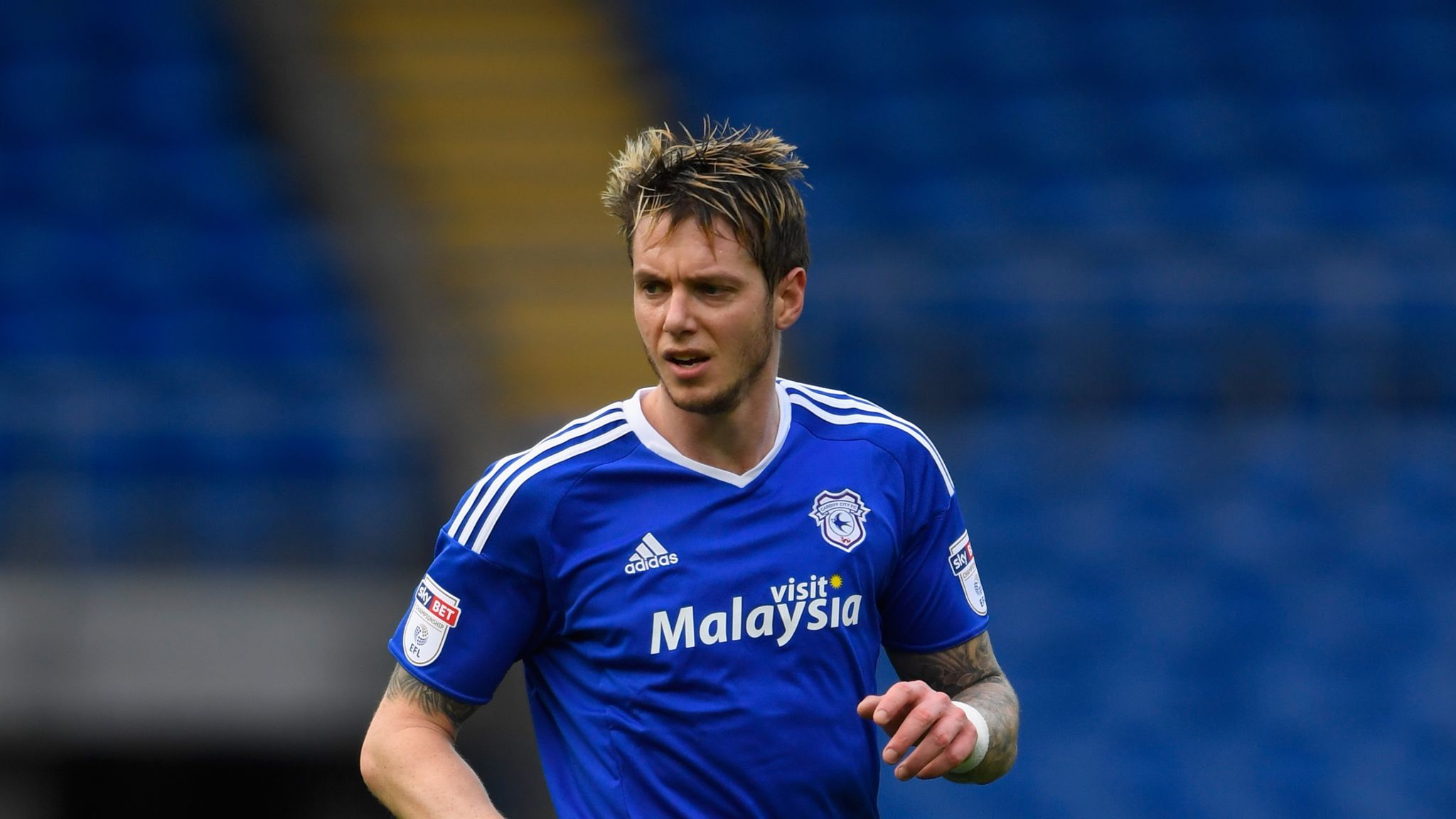 Former Colchester United, Portsmouth, Nottingham Forest and Cardiff City defender Greg Halford has spoken to the press and revealed that he is hoping to earn a contract with Walsall once the coronavirus lock-down comes to an end.
Halford, a well-travelled defender who also lists Sheffield United, Brighton & Hove Albion, Rotherham United and Birmingham City among his long list of former clubs was already training with the Saddlers before the Covid-19 pandemic saw the nation put on lock-down.

And Halford, who has not played since two substitute appearances for Aberdeen in the Scottish Premiership last season, is keen to prove himself once players are allowed to return to training in hopefully the not-too-distant future.
The 35-year-old Chelmsford-born defender revealed that he remains in touch with manager Darrell Clarke and is continuing to follow the training programme set out by the coaches during this extended spell on the sidelines.
Speaking via
The Portsmouth News
, Greg said;
"Before this pandemic I had been training with Walsall. They were looking at me to see if I could bring anything to the team and, once we are back in training, it will resume.
"It was so good just to put my boots back on, get on grass and to kick a ball again. It made me realise just how much I missed doing that.
"Since Aberdeen, I kind of accepted my career was over, so I was calling myself semi-retired. But I was hoping I would get another opportunity.
"Then I got in touch with Marcus Stewart, the assistant at Walsall. I had played against him loads of times and he passed it onto the manager – who said "Come in".
"I am grateful for them even letting me come in and do training. While they didn't say a deal is there in so many words, the way I look at it is a club wouldn't invite someone to come in if they weren't looking for something to improve the team.
"If I can impress in training and do what I know I can – and get up to speed as quickly as possible – perhaps there's a possibility in the long run."
Halford, who made sixteen appearances as part of the Cardiff City side which won promotion to the Premier League in 2017/18, has found regular football a little hard to come by as of late and has trained at West Bromwich Albion and Luton Town, whilst he joined Aberdeen for a brief spell in February 2019.
Halford added; "It is down to me to pull my finger out and get back to the standard I want to be at, but, more importantly, a standard they are happy with.
"Whether it could be a deal on the table or pay as you play, as long as I am in training and playing games, that's all that matters.
"I have never cared about money when it comes to football, I have always said if I could play for free I really would – and that shows the character I am."
🛒 CLICK HERE TO VISIT THE BESCOT BANTER STORE!