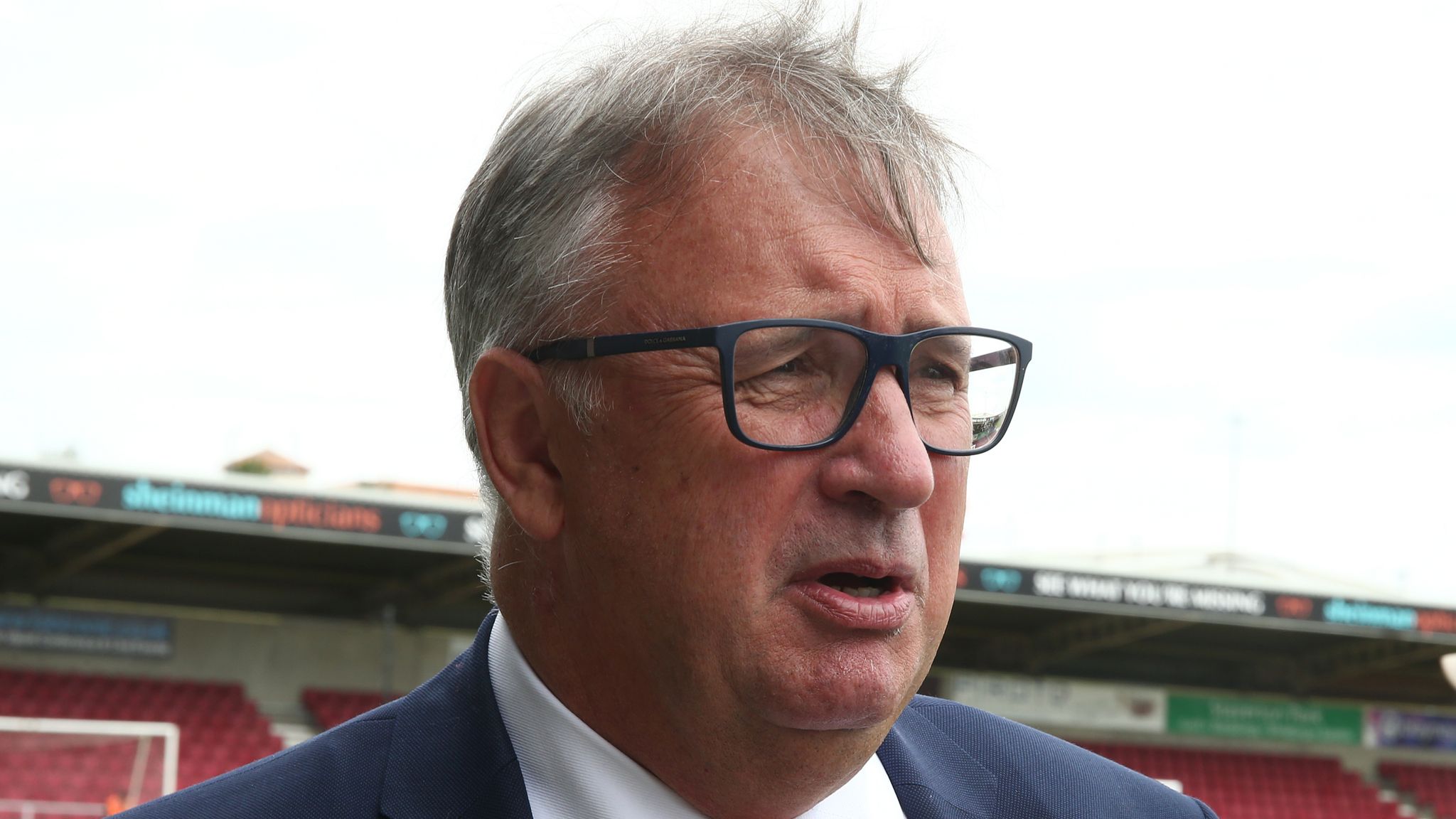 Walsall will be taking on the Grecians with a view to building upon their recent two-all draw with near-rivals Port Vale, a result which stretched the team's unbeaten run to four games.
The chairman, whose comments can also be found in today's matchday programme, covers a variety of topics including the Early Bird Season Ticket offer where he reveals that the club has sold 40% more tickets than during the same period last season.
Speaking via the club's official website, Leigh said; "Although last week's game against Stevenage was postponed, which I always find very disappointing, it has been a busy week at the Club.

"The launch of the Early Bird season tickets has started very well indeed and after 10 days we are around 40% up on where we were at the same time last year. This is very encouraging and I am hoping this is a trend that will continue.

"As I said this week though it is where we finish that is important rather than where we start, so still a long way to go.

"The other pleasing aspect is the level of new season ticket holders who have already purchased coupled with an encouraging start to the 1888 Club membership.

"You will have also seen the ticket offers for the Oldham Athletic and Colchester United games which I hope you can, and do, take advantage of.

"On Tuesday I watched the reserves which was a blend of academy and some of our players with first team experience took on Grimsby Town and won 2-0.

"It is great to see how well the academy players have developed over the season and gives great encouragement for the future of our club. This is as good as I have seen from the young WFC players in the 11 years I have been directly involved in the Club.

"The Coronavirus is clearly a growing global concern and we as a football club have taken steps to respond to the challenges of this new virus.

"You will have seen a statement we have put out which ranges from hand washing to not shaking players hands for the time being.

"Please comply with this guidance as it is appropriate to take this action at the moment. This does concern me and I want us to respond and not just hope it goes away.

"Thanks to you all for your support and enjoy the game."