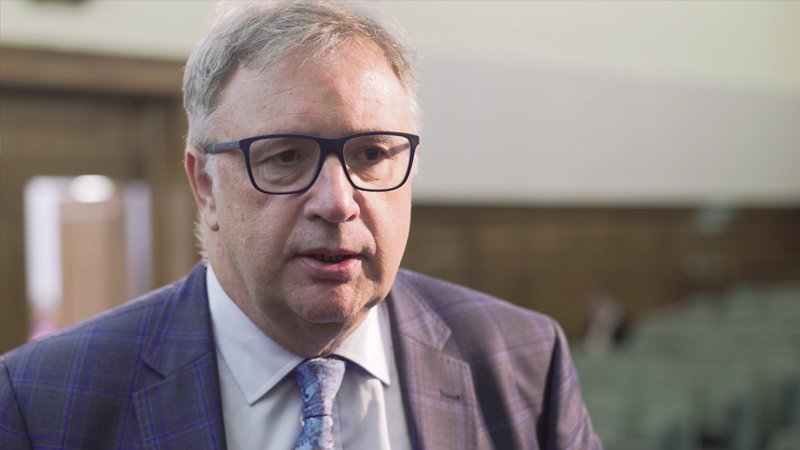 Pomlett, who took over from former chairman Jeff Binser earlier in the season, admitted that the Saddlers had experienced some dismal spells of form but was confident that the foundations are steadily being rebuilt.
Leigh, who is expected to give first-team manager Darrell Clarke money to spend in the upcoming Transfer Window, went on to thank the fans for their support before wishing everyone a 'Happy New Year'.
Speaking via the club's official website, Leigh said; As we approach the halfway point of the season, I thought it was time to share my reflections on the first half of the year and take a look forward to the rest of the season.
Although it has been something of an up and down first half to the campaign; where we saw a good start, a very disappointing October and a recovery through November and December.
We have only lost one out of the last 11 games which reflects the resilience of the squad that has been built by Darrell and the management team. So a few points short of where we wanted to be but generally pleased with progress.
It should be remembered we are at the beginning of a plan to return the club to the League One and position the club for the Championship. This will not be done overnight and may well take three to four years.
What I am looking for is progress each month and following each transfer window. Clubs have to be built over time and with care. I have said many times, the club will be built responsibly and financially sustainably, risks will not be taken in an effort to get there too quickly.
Recent events have shown that taking risks with football clubs is irresponsible and will not happen at Walsall FC.
The support for the club has been very important and will continue to be a very important factor in building the club we all want. So far I am really pleased with the support.
October wasn't easy and I know some fans became frustrated and expressed their views but hopefully we can all now see what we are trying to build and in recent weeks the support has been great.
I still want to see more fans in the stadium and will look at what measures we can take to encourage more people through the turnstiles. The 5,000 target remains and will not change.
So, a few points behind where I wanted us to be at this stage but I am encouraged by what we are building and I am pleased with progress. Although it comes with pressure, I have really enjoyed my first half-season and look forward to 2020.
Thanks to each of you for your support and wish you and your families a wonderful Festive Period and New Year.