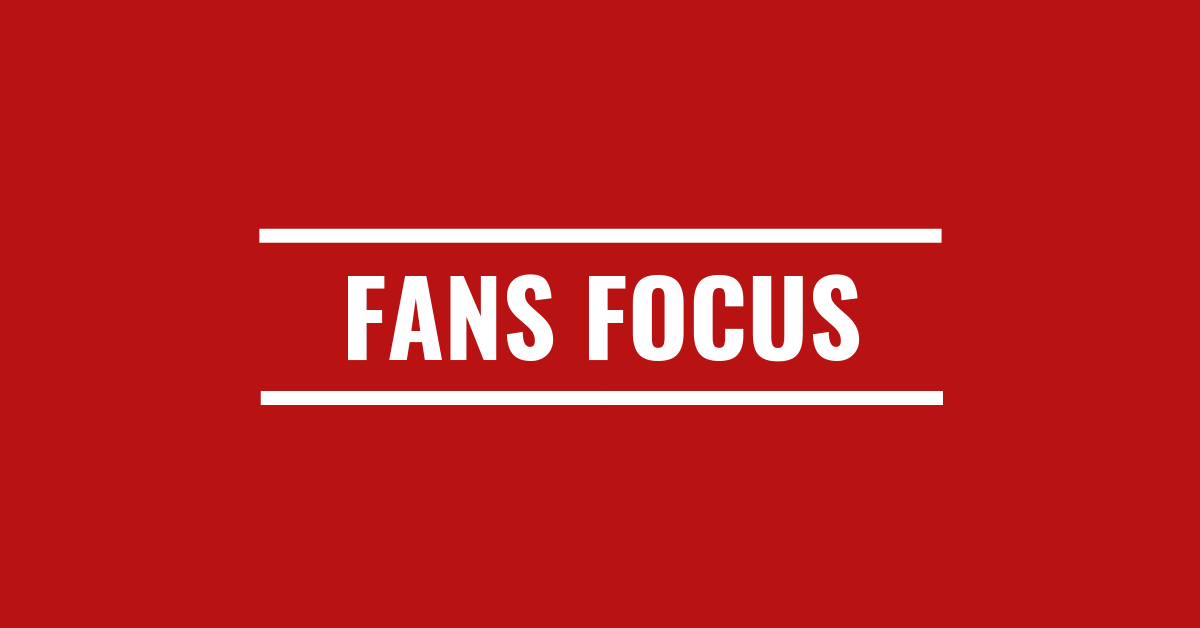 The event, which took place in the Stadium Suite at Banks's Stadium, saw a healthy number of fans make their way to the ground in order to grill two of the club's big guns with many new and not-so new topics covered over the course of the evening.
Portions of this article have been reordered for clarity
The first big surprise of the evening came in the form of a voucher which afforded the recipient a free drink courtesy of new owner/ chairman Leigh Pomlett. Our new leader's reign getting off to a promising start.
After being welcomed by a rapturous round of applause - something never before seen at a Fans Focus event - Leigh Pomlett thanked those in attendance for their support and insisted that the level of communication between club and fans will dramatically improve.
The new chairman insisted he will be happy to talk to fans and appear in the media, something he already does in his other business roles. Whilst also admitting that the club needs to fix the relationship with its fans.
Leigh went on to talk about the budget, insisting that he wants the club to be ambitious but not reckless. He later went on to reveal that the budget will be very, very competitive.
"The club will be run properly, on a proper financial footing"
He also spoke about the club's banqueting and conference facilities, revealing that there is plenty of scope for improvement but this is first and foremost a football club.
The club's board, minus the brothers Bonser, will remain the same. Leigh believes the club's board is very good and has taken criticism for things which have been out of their control. Pomlett is a leader who will defend both club and board when called upon.
Leigh also discussed new Academy Manager Miguel Llera, revealing the former defender was selected from fifty candidates and is expected to vastly improve the club's youth output. Adding a bit of flair and discipline along the way.
The Banks's Stadium freehold was also discusses. Pomlett admits he is aware of how important it is to the clubs supporters and hopes to acquire it soon, but cannot commit to a particular timescale.
Leigh confirmed that he has begun to limit the number of other roles he has so he can commit more time to the club, including resigning from a position with a company in China. He is ambitious for the club, not himself.
The new chairman went on to call upon Saddlers fans to get their 'bums in seats' as an extra 1,000 in attendance would allow the club to sign another four players. He called upon us all to spread the word. He want a 6,000 to be in attendance against Forest Green Rovers.
"I will need your support, which comes from bums on seats. We have to fill this stadium more than we have been doing. A thousand people more is four very good players."
Leigh admitted that he was 'staggered' by the level of abuse which some of the club's players have received on social media. He insisted its not something he wishes to see, before calling for a different atmosphere at the club.
"One player showed me his tweets and I was absolutely staggered the amount of abuse he was taking from Walsall's fans. He asked me why he should have to put up with it. I said he shouldn't."
Pomlett also revealed that he has held a meeting with the squad and told them he wants them to get the club back to League One as soon as possible.
Returning to the theme of social media, Leigh admitted he was frustrated by the fee speculation which often follows incomings and outgoings, going on to confirm the club didn't receive £2,000,000 for Dobson, insisting the publication of numbers, whether correct or not, doesn't help the running of a football club.
Leigh went on to look ahead to the upcoming season-opener against Northampton Town, admitting he was cautiously nervous. Whilst also revealing he just couldn't wait to secure the club after former chairman Jeff Bonser asked him to take over.
"I am nervously confident. But it is okay for me to nervous. I will be very nervous on Saturday. When Jeff asked me to the buy the club, I could not wait."
We moved on to the Q&A portion of the evening, Pomlett receiving another round of applause after he took his seat...
On the subject of promotion, Leigh insisted the club has the infrastructure to return to League One whilst admitting the leap from League One to the Championship is huge and would require more investment and a new business model, something you do in stages.
"I believe the club can get back into League One with the infrastructure, The leap from League One to the Championship is huge. Don't do it unless it is sustainable."
He also revealed that there is American interest in investing but only if the club can secure a return to League One in the near future.
The Saddlers Club, which hasn't been active for many months, was discussed. It was confirmed that the facility is in very poor shape and will require over £100,000 of investment to get it back in order. The club have a vision to re-open it in the future.
It was also confirmed that the much-maligned Bescot Bar is being completely gutted and, once finished, will be a facility fit for the fans. Finance is in place and work has already begun.
The chairman will be attending games and supporters can expect to see him in the stands, nervously cheering on the team.
Leigh revealed that he considers Premier League Bournemouth to be a role model for the club. Admitting they are an incredible example of what can be done when you do the right things.
Pomlett admitted the Cherries have secured a lot of finance from outside the UK. But they have an incredible manager and are an example to us. He also revealed that he thinks a lot of clubs such as Millwall, and Burnley - a town a quarter of the size of Walsall.
The chairman insisted that there he will attend all 'Fans Focus' events regardless of the club's league position, before revealing that they will now be held multiple times a season.
"There will not be a fans forum to which I will not attend. There is no reason this shouldn't happen three or four times a year."
Leigh is keen to improve communication from a boardroom level, confirming he will have a column in the ever-popular matchday programme, but won't be joining social media - believing it would make his life a misery!
As is often the case at a Fans Focus; Safe-Standing was discussed. The chairman would not be against installing it in the lower tier of the HomeServe Stand. However there are regulations surrounding Safe Standing meaning the decision is out of the clubs hands for the time-being.
Manager Darrell Clarke is discussed. Leigh insisted he has a good relationship with the former Bristol Rovers boss, admitting he was a little surprised to have been able to sign him for the club.
"Darrell is direct, passionate, a winner. My meetings with are always good humoured. I like him very much. He's very disciplined. I'm very pleased to have got him."
Leigh thinks Darrell deserves a lot of support and patience, admitting that he is not a 'hire and fire' chairman. Looks like the new boss is keen to back Clarke and build the team with him at the helm.
It was also confirmed that the money received from George Dobson's recent move to Sunderland will go into Darrell Clarke's playing/ transfer budget. The chairman has committed to giving the manager more than half of all fees received.
The chairman reaffirmed that he wants to channel more money towards the first-team in an effort to get out of League Two as soon as possible.
The club is no longer in debt to Jeff Bonser. Pomlett confirmed that Jeff was fully paid during the sale of the club. Although we're not sure of that just means LP will now assume the debt or its now a clean slate... At least we have a question for the next Focus meeting!
The club has sold fifty season tickets at full price since last Monday. When asked, Leigh admitted he'd be happy to reopen the Early Bird but is weary of upsetting supporters who have already paid in full. Those in attendance were keen for the offer to repoen...
Several other subjects were covered, including, amongst others; the chairman's desire to see more kids in Walsall shirts; Random ramblings about Wembley tickets; Wembley money, and more!