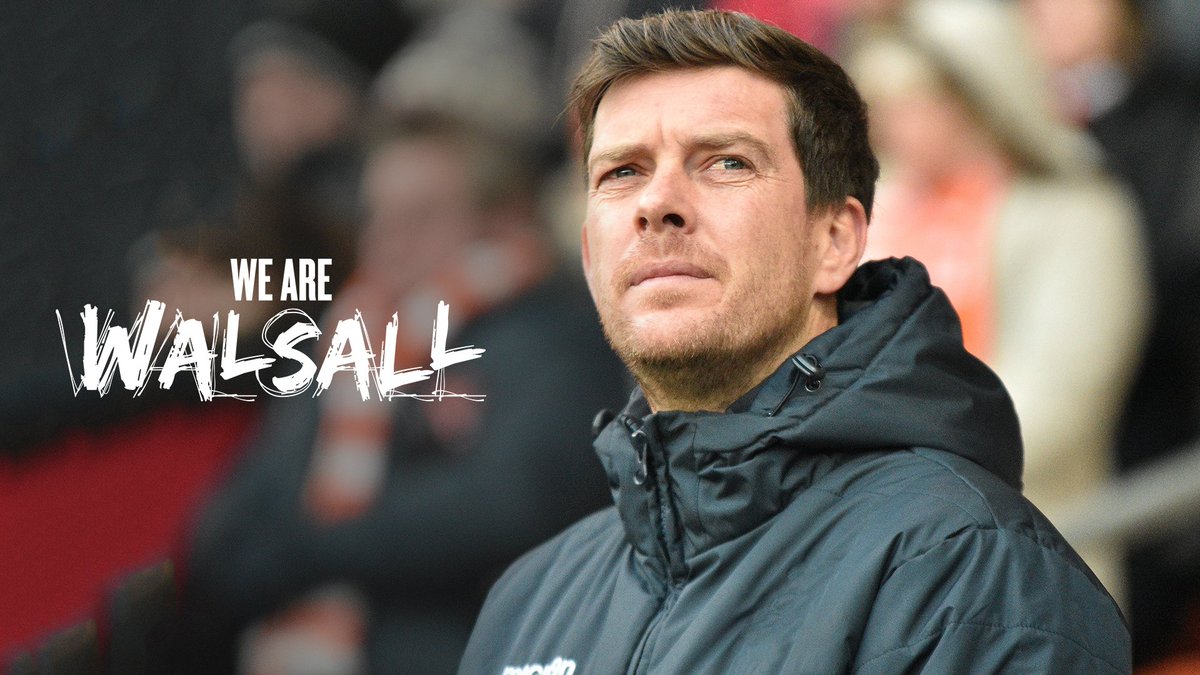 Clarke, who had been out of work since leaving Walsall's former League One rivals Bristol Rovers at the end of 2018, insisted that he has taken the Saddlers job with his eyes wide open, is keen to get started, and is ready for the huge, huge task in hand.
The 41-year-old, who led both Bristol Rovers and Salisbury City to promotion during recent years, believes that he is capable of rebuilding the club and, with only eight players under contract for next season, is keen to get underway.
Speaking to the assembled media, Darrell said; "The rebuild starts from day one. Obviously, last season was a very disappointing one with the club going down. But I feel really proud and positive about the future.
"I have had success rebuilding other football clubs and that is what I am going to do again. It's a lot of work but it can be done working with what we have got to work with.
"This is a club that hasn't got many contracted players and is a club that has been relegated so the fresh impetus that comes with building a new squad is probably a good thing. It clears out a bit of the dead wood."
Having guided Bristol Rovers to back-to-back promotions from the Vanarama National League into Sky Bet League One, Clarke revealed that he had turned down a number of job offers after leaving the Memorial Stadium. But admitted that he accepted the Walsall job because he got a good feeling for the club.
The Mansfield-born former midfielder then went on to call upon the club's supporters to get behind the team, while admitting that the fans need to have something to believe in.
Darrell added; "I declined a few jobs. But to honest with you, I got a good feeling about the place and the people who work here. If you look through my career, I don't go chasing money and what not.
"I just like the feel of it. The people I met, when I spoke to other clubs, it didn't have this feel to it. Everybody I have met is very passionate about the club. Now we have got to get the passion back for the supporters by winning football matches and being a success on the pitch.
"We need the supporters on side. They are not onside at the minute and I understand that. Any club you go to that has been relegated, they are not onside. We need them back on side, and we need to give them something to cheer about on the pitch.
"We have got to lift them and the only want to lift them is by doing it on the pitch."