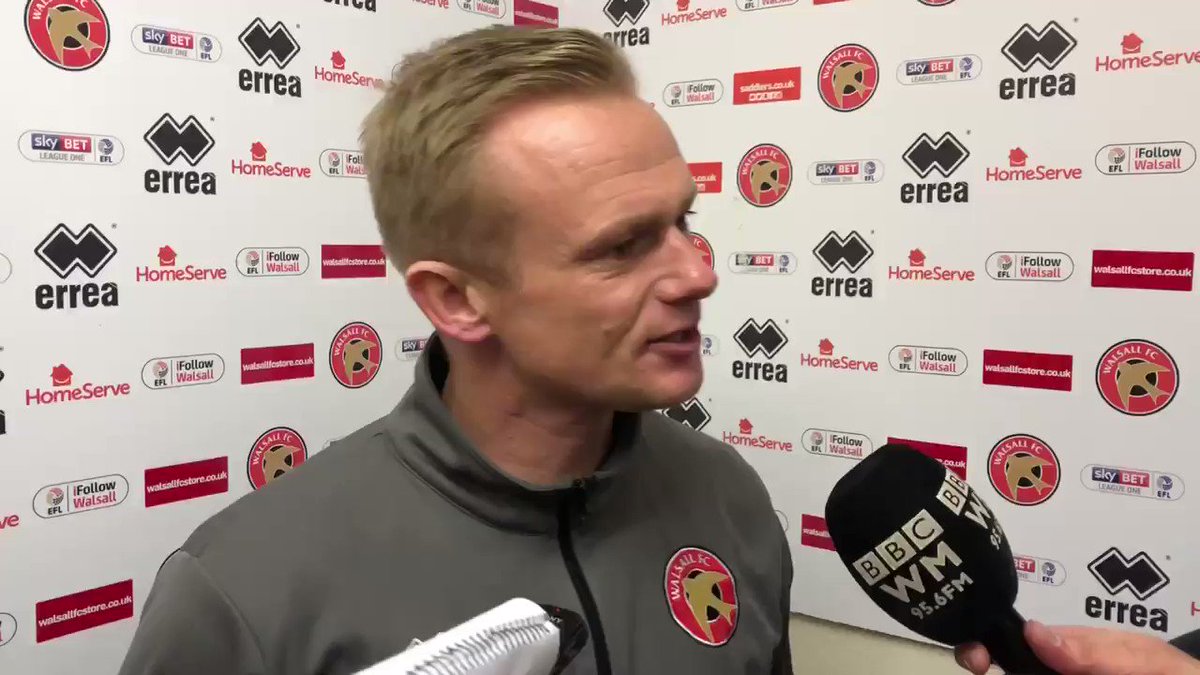 Dean, who was speaking just a few minutes after his side conceded a ninety-second minute goal during their televised clash with title-chasing Barnsley, believes that his side could well have won the match by two or three goals but once again were the masters of their own downfall as thee Tykes strengthened their place in the race to secure a spot in the Championship.
The result means the struggling Saddlers remain 21st in League One, just below Southend United, and have just seven games to get themselves out of trouble or face at least a season in the fourth tier of English football for the first time in over a decade.
Dean said; "I've just said to the players in there that in the last few weeks we've put in half-performances, for 45 minutes, for 50 minutes - today, I think for 90 minutes we were by far the better team.
"We created chances but that probably shows you where we are at the moment. A little bit of naivety, a little bit of not being ruthless enough when we've had the opportunities. If we had won 2-0 or 3-0 I don't think anybody could have moaned at the score.
"The game plan worked to a tee other than the result. We set traps and knew where we could counter them. They like to keep you penned in and put their game on to you and we flipped it – we put our game on to them and we were going for it.
"It's disappointing, it's a massive, massive body blow but we have to dust ourselves down and regroup. We need to learn. We've got some massive games coming up and if we keep performing like that and giving full 90-minute performances, something will turn and go in our favour."