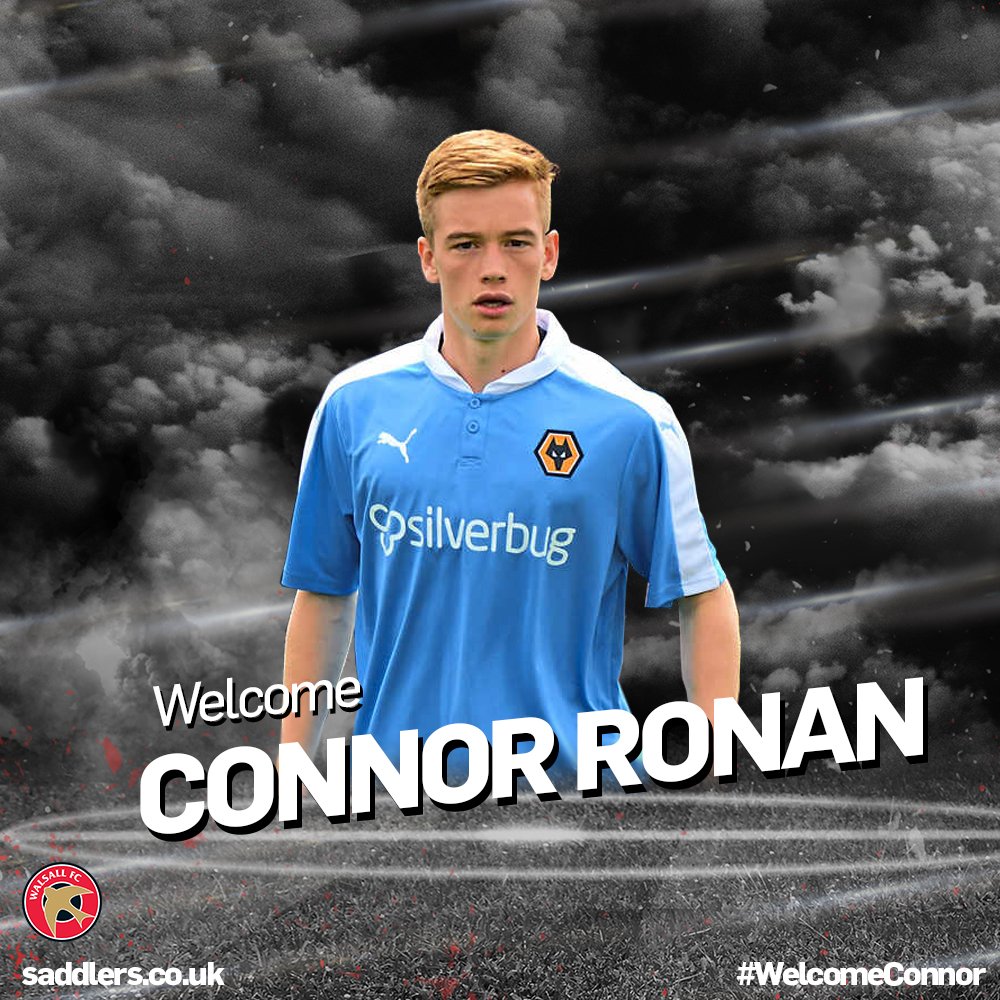 20-year-old Ronan, who spent a seventeen game loan spell with Walsall's league rivals Portsmouth last season, played a major role in Josh Gordon's ultimately match-winning goal and is keen to retain his spot in the Saddlers' starting eleven, as they take on the in-form Tykes this weekend.
Speaking via the club's official website -
Saddlers.co.uk
- Ronan said;
"I thought I fitted in quite well with how I played. I hadn't trained for four days before Monday so it was kind of just getting to know everyone and their names.
"I have come in and fair play to the manager, he has put me straight into the team after one training session. It is a good game to get out of the way as it gives you a chance to gel with the lads and you can get to know everyone and know how everyone plays. Getting the win just tops it all off really."
Rochdale-born Ronan, who joined the club alongside fellow Molineux-man Connor Johnson on Loan Deadline Day, heard about the proposed move the the Banks's few days before it materialised, and says he is pleased to have joined the in-form side.
He continued; "I heard on the Wednesday last week that there was some interest there. It obviously interested me due to the good start to the season that Walsall have had. It got to about 3pm on Friday afternoon and I started to think whether it was going to happen or not. About half an hour later I got a phone call and from then on it was just a rush to get everything done.
"I think it all went through with about five minutes to go. Thankfully we got there in the end and I can get back to playing football. I gave him a text on Friday to ask if he had anything going on. He did the same to me, and I told him of the interest from Walsall.
"He said he had had the same so we were hopeful that we would both get our deals sorted and then it has come around quick. Both of us trained on Monday, and both of us came in for Burton. I think we both played well considering the circumstances."