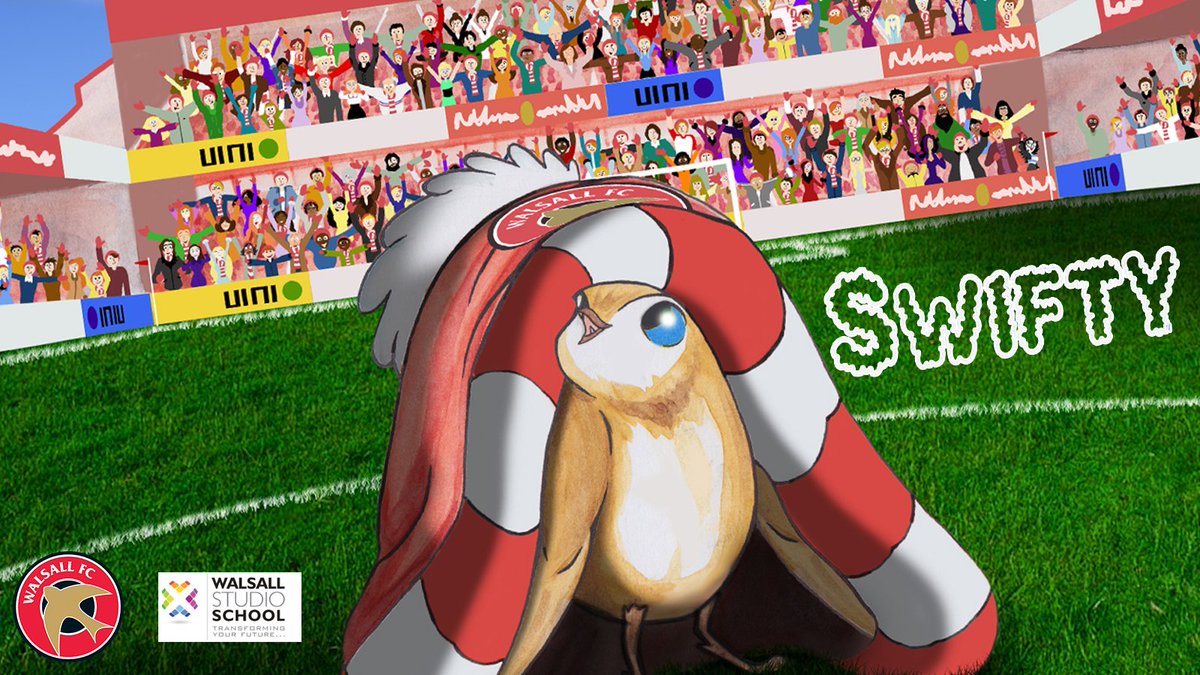 Walsall Football Club have announced that a new book, which is a collaboration between the club and Walsall Studio School, will go on sale on April 8th ahead of our League One clash Oxford United.
'SWIFTY' will tell the story of how Swifty became our club mascot and will be available to buy from the club shop from this Saturday, 8th April when the Saddlers take on Oxford United in a Sky Bet League One fixture, with the book retailing at £5.99.
The brand new storybook for young supporters is a joint-project between Walsall Football Club and our commercial partner Walsall Studio School, and tells the story of how one little swift bird became our hero and mascot.
'SWIFTY' is ideal reading for children between the ages of three and six, and it is hoped will help youngsters develop their reading skills.
Walsall Commercial Manager Wayne Thomas believes the book is a great way to encourage children into developing those vital skills. Speaking via
Saddlers.co.uk
, he said;
"When I first came to the club, secretary Dan Mole said it would be nice to engage with a younger audience here at the club. We feel our mascot and the book is a great way to do this. I feel bringing to life how Swifty became our mascot is a great way to engage young fans."
Club Secretary and Director Dan Mole added; "As a football club we fully understand the positive impact we can have on supporters of all ages, particularly our younger supporters. By linking reading with the football club, we feel sure this will have a positive impact on their education."
The book was a collaboration between staff and students at Walsall Studio School. Head of Sixth Form Peter Stack said; "It's a perfect collaboration between Walsall Football Club and Walsall Studio School to improve youth engagement and to improve literacy.
"We have had students and staff working together over nine months to produce an excellent book for young readers. The combination of well-crafted story-telling and superb illustrations will further cement Swifty as an enduring part of Walsall."
Walsall Football Club
Walsall Studio School