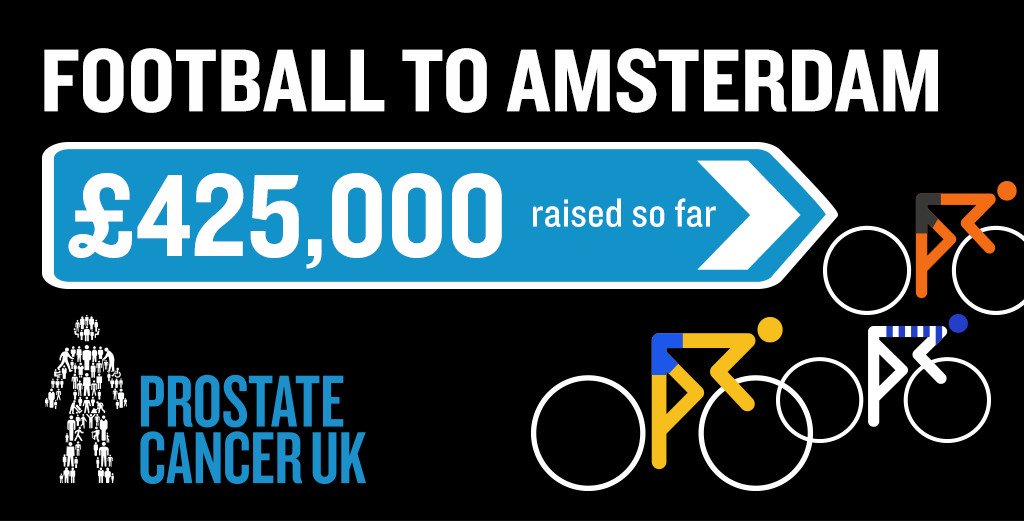 Last week, 350 riders, representing 50 of the Football League's 72 clubs travelled from Barnsley's Oakwell, Ipswich Town's Portman Road and London's Olympic Park to Amsterdam as they hoped to raise funds to help beat Prostate Cancer.
Among the riders was Walsall supporter Tom Foster, who was taking part in support of his father, who was diagnosed with Prostate Cancer in 2013.
"Big thank you to everyone who helped raise a whopping £425k so far to help beat prostate cancer at this year's #F2A!"
The riders completed the 145-mile trip on Saturday afternoon and
Prostate Cancer UK
have confirmed that they are well on their way to raising half-a-million pounds as they continue to search for a cure to this terrible disease.