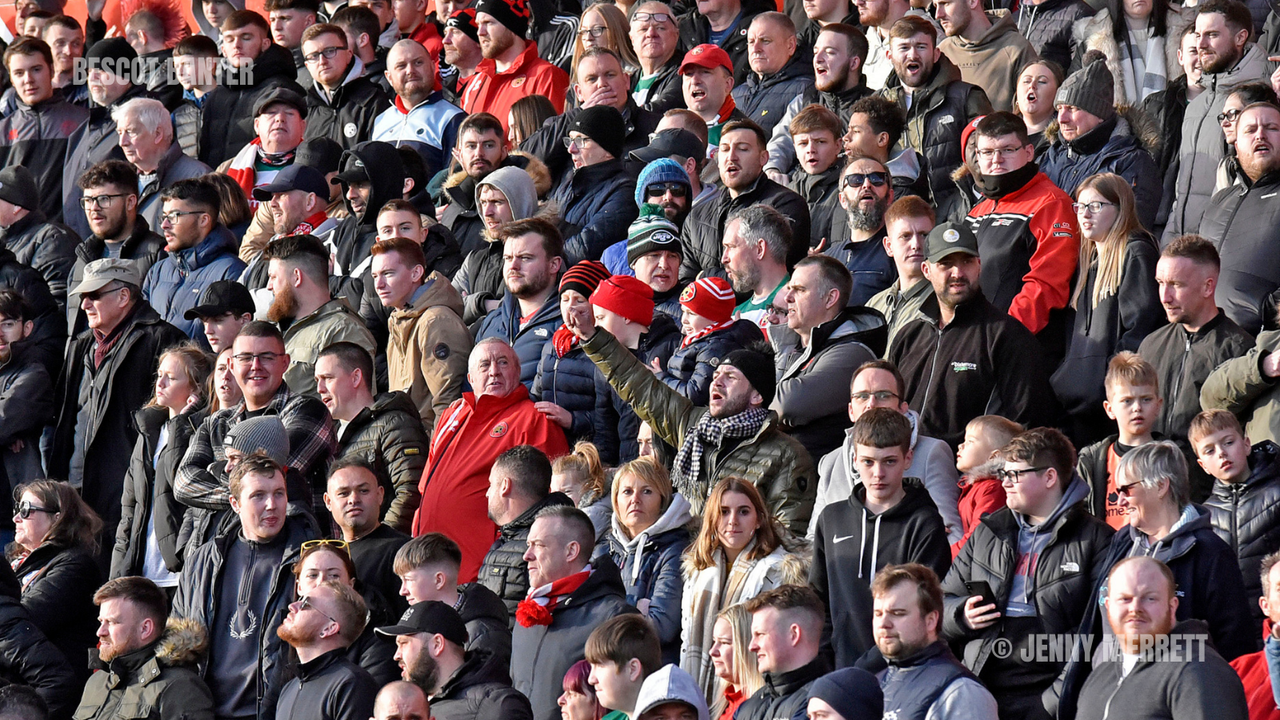 The Club has confirmed that Walsall FC Partners S&S Steelstock and the Walsall Football Supporters Club Travel Section will be fully reimbursing supporters who were affected by travel disruption prior to Tuesday night's League Two clash with Colchester United.
A supporters coach which took forty supporters to the JobServe Community Stadium on Tuesday evening experienced delays meaning that they didn't arrive until half-time.
Speaking via the club's
official website
, Chris and Barry from S&S Steelstock said;
"As lifelong Walsall fans who have travelled far and wide around the country, we felt the fans' anguish of a long Tuesday night journey and missing the first half of the game.
"As proud Sponsors of Michael and Wayne, and with being deep in a cost of living crisis we thought if we could help in a small way in these difficult times then it would go a long way."
Head Coach Michael Flynn also praised the generosity shown by S&S Steelstock and is pleased to see those affected supporters reimbursed for their troubles, he added; "I am really pleased that something has been sorted out for the supporters who were delayed in getting to the game on Tuesday night against Colchester.
"Their support has been amazing all season, they have travelled far and wide for us and they have been fantastic and it means so much to us.
"I'd like to say a huge thanks to S&S Steelstock and the Walsall Football Supporters Club Travel Section for arranging this incredibly kind gesture. It goes to show that everyone is in this together and it's really good to see."
The club would like to express their thanks to Chris and Barry at S&S Steeletock for kindly stepping forward to show their fantastic continued support.