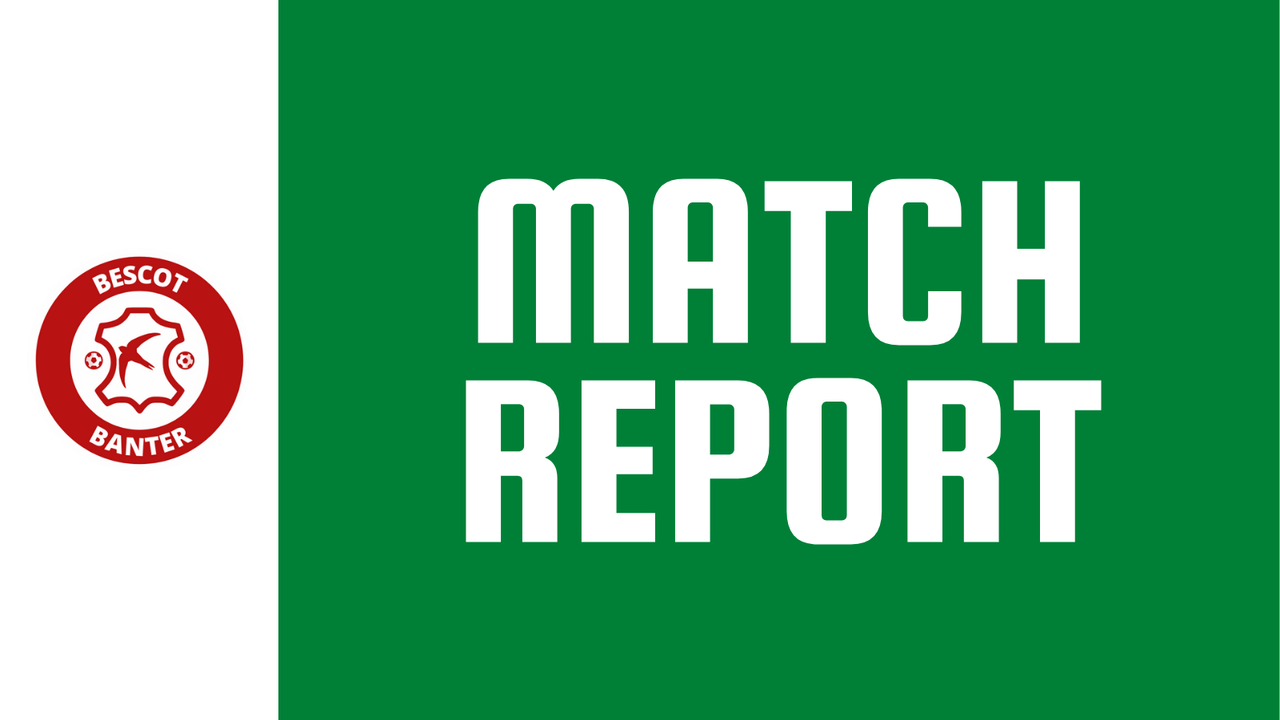 After losing their last five games, including last weekend's dismal defeat to Bristol Rovers, Matthew Taylor and his side were in desperate need of a return to winning ways as they welcomed the Cobblers to Banks's Stadium on Saturday afternoon.


The match began rather quietly, with neither side creating much to trouble their opposition defences, until ten minutes into the contest, Northampton Town were awarded a free-kick in a dangerous position as Liam Kinsella fouled Shaun McWilliams. Mitchell Pinnock stepped up to take the set-piece and, and fired a low cross goal-wards, which was guided home by Louis Appéré to put their side ahead.

Northampton continued to press, causing more concern to the Walsall back-line in the sixteenth minute, as Shaun McWilliams and Sam Hoskins combined to play in Appéré, but fortunately for Walsall, shot-stopper, Carl Rushworth was well placed to gather.

Walsall finally managed to work the ball into shooting range in the nineteenth minute, but George Miller's long-range effort was easily saved by former Saddler, Liam Roberts.

The Saddlers continued to enjoy a brighter spell, forcing a corner in the twenty-second minute, as Tyler Magloire turned the ball out of play, but nothing would come of the flag-kick.

Another Walsall corner kick followed four minutes later, as Jon Guthrie turned the ball behind, but again, the Saddlers failed to capitalise on the opportunity.

With the ball back at the other end, in the thirty-third minute, Northampton almost found a second goal, as Appéré looked to capitalise on a defensive mix-up, but Rushworth remained alert to the danger and made the save.

Just three minutes later, the visiting goalkeeper was also called into action, as Kinsella beat his man out wide and crossed the ball into the area, with the initial clearance falling to Jack Earing whose effort on goal was well stopped by Roberts. The Saddlers continued to press, with Conor Wilkinson firing over the crossbar from twenty-five yards out.

Two minutes before the break, Town won a corner, as Kinsella was forced to put the ball behind. Hoskins swung a good ball into the box, but eventually, Walsall were able to clear.

One additional minute was added to end the first-half, but neither side were able to create anything further of note, and the two teams headed back to their respective dressing rooms with Northampton leading by one-goal-to-nil at the break.
Northampton were forced to make a change ahead of the second-half, as Aaron McGowan was forced to bow out due to injury, with Paul Lewis taking his place as the visitors got the action back underway.

Lewis was quick to get involved, getting on the end of a Pinnock cross into the area just two minutes after his introduction into the game, but Rushworth was on hand for the Saddlers to ensure that nothing would come of the chance.

Northampton continued to test the Saddlers defences as the game continued, with Rushworth again proving his worth as he denied McWilliams, Appéré and Lewis in quick succession to keep his side within a goal of their visitors.

The game became a little scrappy as it continued, with both sides winning free-kicks in dangerous spots along the way, with the best chance from one of these falling to Pinnock in the sixty-fourth minute, but Rushworth positioned himself well and made the save.

With sixty-five minutes on the clock, Louis Appéré became the first player to see yellow, as he received a caution for a foul on Kinsella.

Just one minute later, Liam Kinsella joined Appéré on a yellow, as he too was cautioned following a foul on Ali Koiki.

Northampton opted to make their second change of the afternoon in the sixty-seventh minute, as Jack Sowerby made way for Beryly Lubala.

Four minutes later, the Saddlers opted to make a double change to their line-up, with Emmanuel Osadebe and Reece Devine making way for Brendan Kiernan and Tyrese Shade.

There was a brief halt to proceedings in the seventy-fourth minute, allowing Earing to receive treatment for a knock, but it was eventually determined he would be unable to continue, and Joss Labadie entered the fray in his place.

The Saddlers felt they should have been awarded a penalty for a handball in the eighty-third minute, following a Kiernan shot, but the referee was unmoved by their appeals and waved play on.

Walsall continued to seek a late equaliser as we entered the final five minutes of the ninety, but after some good play from Hayden White, Wilkinson saw his effort sail narrowly over the crossbar.

With eighty-eight minutes on the clock, both Joss Labadie and Shaun McWilliams saw their names entered into the referee's notebook, as they were cautioned following an argument.

Northampton chose to make their third and final change of the afternoon two minutes from time, as Ali Koiki was replaced by Idris Kanu.

Seven minutes were added to end the match. There was little further action of note, though did see an effort from range saved by Rushworth, and the game drew to a close with Northampton maintaining their one-goal lead to take all three points from the contest. Another disappointing display from the Saddlers, who failed to really get going as they slumped to their sixth successive defeat with a whimper.