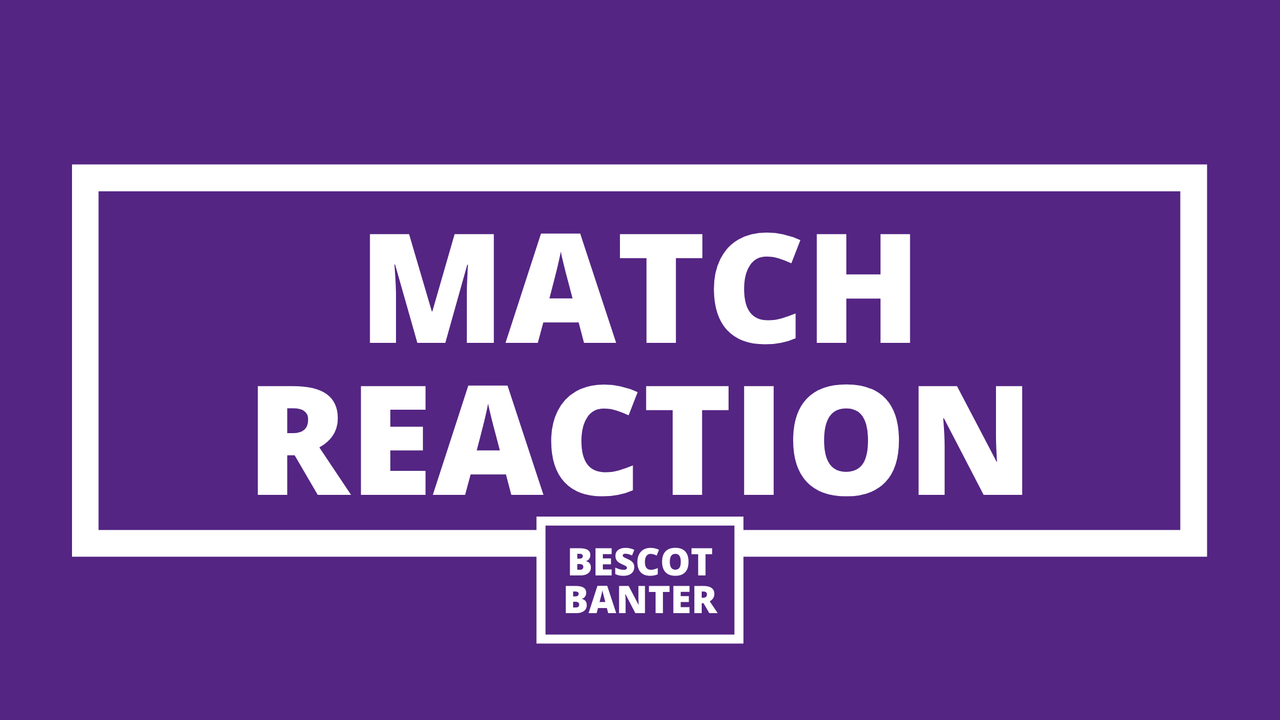 Speaking after his side had earned their second win on the bounce, and stretched their unbeaten run to six games, Dutton admitted he was delighted to secure another three points.
Following a slow opening forty-five, the Saddlers improved during the second half and went on to take the lead via Emmanuel Osadebe who added to his two braces at the weekend, unleashing a rocket from the edge of the area.
Speaking to the assembled media, Brian said; "I'm delighted for the lads because they truly deserve that.
"They've had a tough spell, it's been a storm that we've gone through, a heavy horrible storm.
"In a team meeting, I said an Einstein quote 'adversity introduces a man to himself' and these lads can look in the mirror and be fully honoured in what's reflecting in that mirror.
"They are a credit to themselves. The performance was excellent in the second half and we deserved the win."
The gaffer then went on to pick out goalscorer Osadebe and sought to praise the midfield man who celebrated the confirmation of his new deal by netting the only goal of the game to help the team move to twelve points above the drop zone.
Brian continued; "He's been an enigma Emmanuel Osadebe.
"I picked him up off the couch, he didn't have a club and it's unthinkable that such a talent is sitting on a couch without a club.
"He's been first class since he came to the football club. His training application has been exemplary and his talent is phenomenal.
"You saw tonight a glimpse of what he can achieve. If he can keep focused he can go through the levels, no doubt about it."