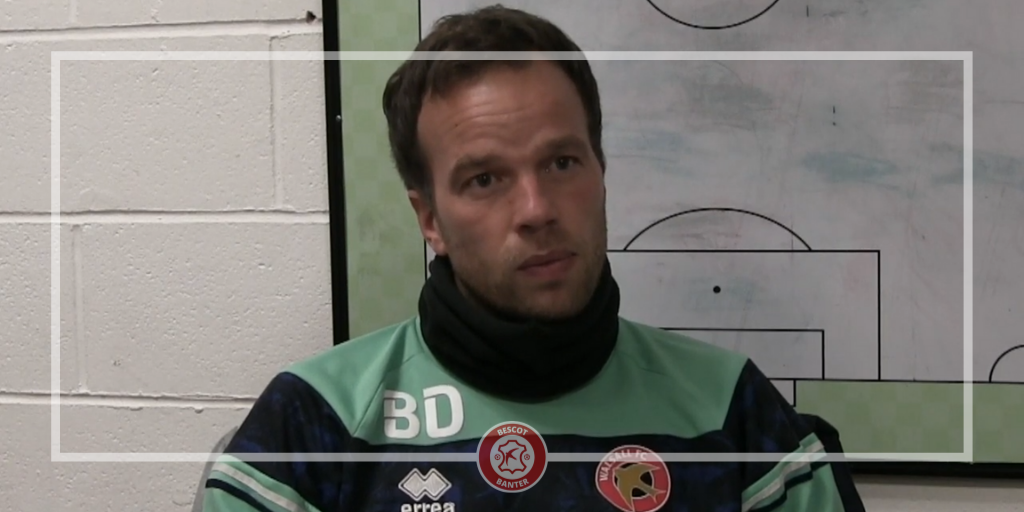 Head Coach Dutton has spoken ahead of this evening's League Two clash with Southend United and revealed that club officials are working on securing the futures of some of the team's soon-to-be out of contract players.
Despite failing to secure a single win since replacing Darrell Clarke at the helm, Dutton is keen to plan for the future, starting with tying down some of the club's brightest and best before they become free agents in the summer.
With the vast majority of the current crop entering the final few months of their contracts in WS1, Dutton admitted there is no time like the present to secure the future, both in the short and long term.
Speaking via the
Express & Star
, Brian said;
"I've got a long-term vision for Walsall Football Club and a short-term vision for Walsall Football Club.
"Immediately, the short-term vision is the most important one because we have to make sure that we don't get dragged into anything silly.
"But I'm chipping away in the background because it's important that we're not chasing our tail come next season.
"It's very important that the foundations are being laid and we're prepared for next season and the following season after that.
"You have to operate with that plan and vision otherwise you're going to get sporadic results, which is what we don't want.
"We want a clear vision and clear pathways with a long-term vision. I'm definitely chipping away with things in the background but my main focus on the moment is on the short-term.

"We'll work in collaboration with the director of football and it will be a lot smoother. Such things as dialogue with players on contracts, that's going to be a lot tidier and smoother for the football club moving forward."