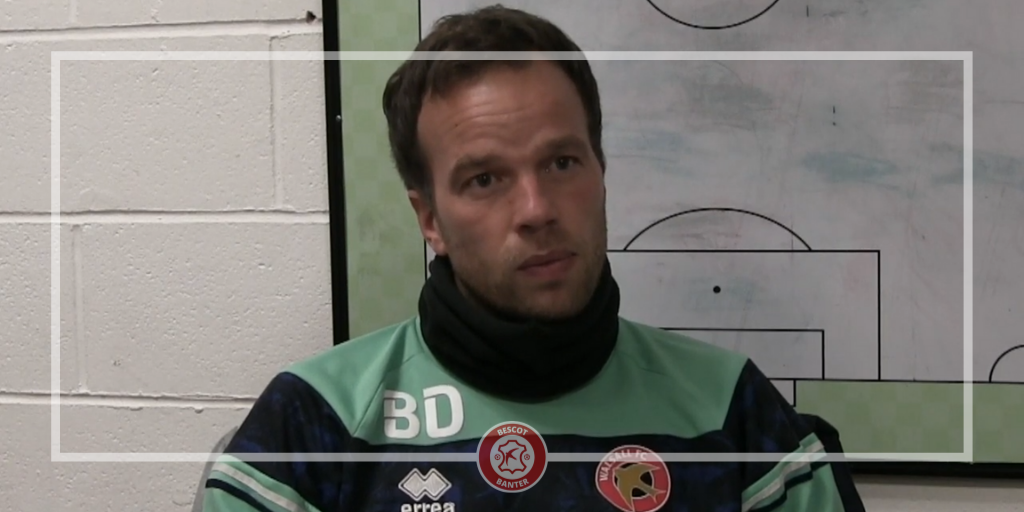 Head Coach Dutton has called on his players to stand up and be counted and begin to make more of their admittedly few goal-scoring opportunities and secure some much-needed points.
Dutton, who is yet to taste victory since replacing Darrell Clarke in the Banks's Stadium dugout, admitted he expects the bottom-placed Mariners to provide a tough test as they seek to close the gap between themselves and several teams above them.
Looking to build upon Tuesday evening's goalless draw with Southend United Walsall are facing their fourth consecutive away fixture and are in desperate need of a win as they have achieved maximum points just once since mid-December.
Dutton, who has been left frustrated by several recent performances, admitted his players need to show the right mentality as they face the Mariners in what he believes will be one of the toughest fixtures of the already difficult campaign.
Speaking via the club's
official website
, Brian said;
"This fixture, just like the Southend game and the Barrow game, they are the most difficult fixtures we can play at the moment.
"The Bolton's when you don't need to motivate the players and they enjoy the environment they're in and the Cambridge fixtures are the easier fixtures for me.
"These guys are hunting but against Southend, Grimsby and Barrow the hunters become the hunted and we've got to flip that mentality round and show authority.
"We've struggled against the strugglers and it's purely down to mentality. It's another fixtures where lads are going to have to stand up and be counted and show that authority, commanding spirit and take the game to Grimsby otherwise you'll get a bloody nose."
Scoring just twice on their last six games, the Saddlers have struggled to find the back of the net as of late and Dutton admitted he is looking for players to step up to the plate and lead the team to victory.
Dutton continued; "History tells us that that is the case. Guys who have struggled for form is generally down to confidence and you get confidence from scoring goals but that's easier said than done.
"For me, they've got to prepare right, eat the right foods, drink the right stuff and be out on the training field doing the right training to prepare their body and prepare their mind.
"That's all we can do; it comes from within. We can't have coaches molly coddling players all the way through their career, at a certain point the talking has got to stop and one of the guys has got to grab the bull by the horns and I'm looking forward to finding out who has got that within them and wants to become the leader of the team."