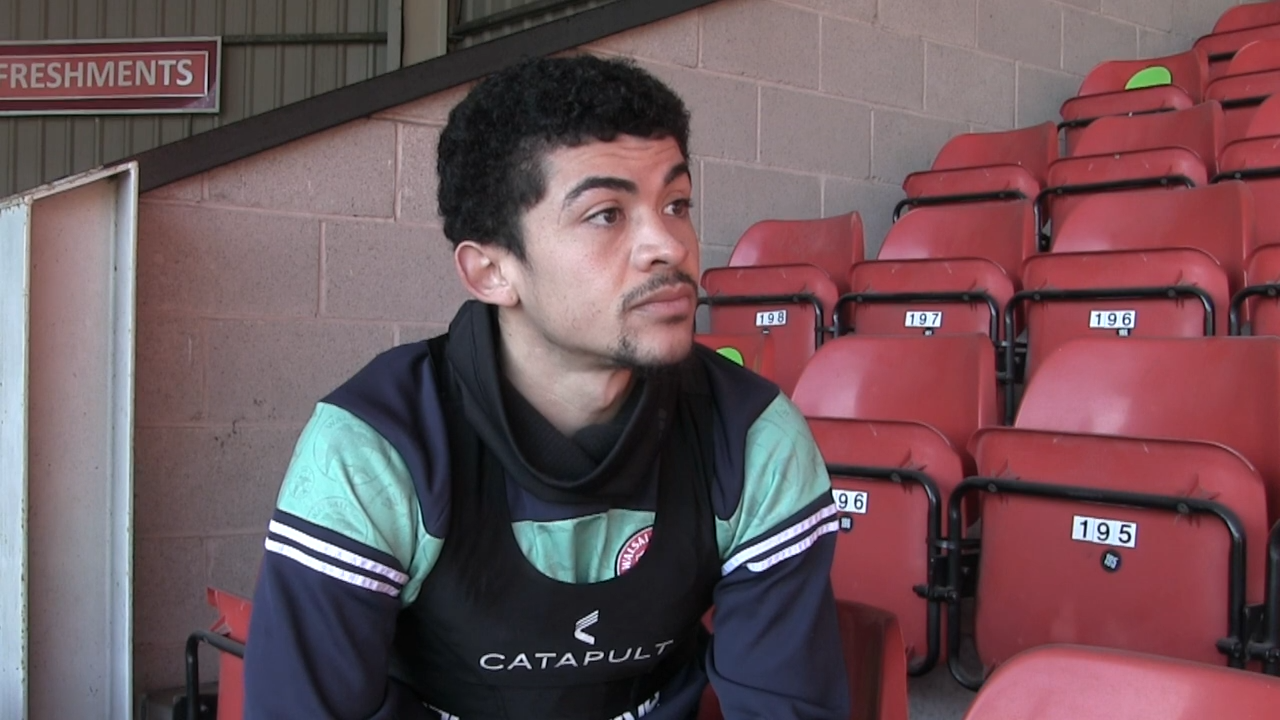 Walsall striker Josh Gordon has spoken ahead of this weekend's League Two clash with Bradford City and admitted he is enjoying the new style of play under recently-appointed Head Coach, Brian Dutton.
Gordon, who has netted five goals from his twenty-one appearances so far this season, believes that, despite failing to win any of Dutton's three games in charge, the team will start to see the benefits of the team's new passing style of play as they games go by.
As he and his teammates continue to prepare for this weekend's clash with the Bantams Gordon insisted he is expecting the game to be a physical affair but feels Walsall's new set up will help them to take the game to their opponents.
Speaking via the club's
official website
, Josh said;
"Now we're trying to start a bit of a project of trying to play out and not get sucked in to other people's games, that should help us tomorrow.
"Not allowing them to have the ball as much, to be able to go direct and us controlling possession and the game should be to our advantage. I think it's helping us to retain possession more.
"There's still a lot to work on because it's completely different to what we were doing before. At the back, we're starting to look better when we are winning the ball back and keeping possession.
"We just need to add the finer details to getting it forward to be able to create chances. It's going to be a tough, physical game.
"We know the players they have ex-Walsall player Cook is there and he's in good form. It's going to be physical; I reckon they'll be direct so it'll be a tough game."
Gordon went on to talk about his strike partnership with Caolan Lavery and, although Josh is often played out on the wing, he feels they both play well together, something which they showed during much of the curtailed 2019/20 campaign.
Josh continued; "Last season when we did play up front together, that's when we started seeing a bit of a change in results and went on that good run of form so it's nice to see him come back in and get the goals that he's got so it's nice to see him come back in.
"We work well together so wherever I'm playing on the pitch, near to him, we work together well so hopefully that can continue and we can get each other goals and push on."