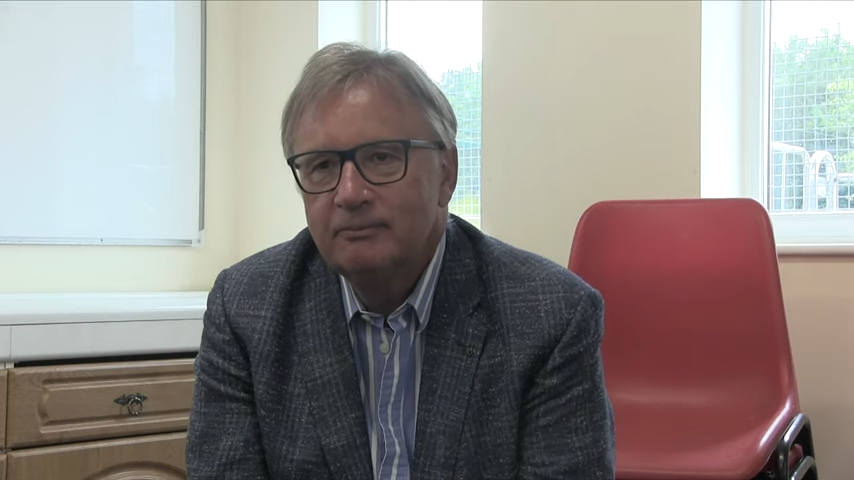 Making a trip to the club's Essington Training Ground, Pomlett, who has sought to keep supporters updated with the latest news and information, pulled no punches as he set his sight on achieving promotion from the fourth tier of the English game when the 2020/21 campaign gets underway.
With the 2019/20 season likely to be curtailed following a vote which is currently scheduled to take place next week, the club have already started planning for the following campaign with the pitches at Banks's Stadium and Essington recently undergoing treatment meaning they will be ready for football whenever it is able to return.
Along with the new turf, manager Darrell Clarke is likely to have many busy weeks and months as he looks to shape his side for next season, something Pomlett is keen to help with as he is keen to give the gaffer as much support as possible in his drive to return to League One for the start of the 2021/22 campaign.
Speaking via the club's official
YouTube channel
, Leigh said;
"I've said to Darrell and his team, the teams that come out of this the best and manage the crisis the best, will be the ones that really go promotion next year.
"Next year we're probably looking at salary caps and squad size caps so the leagues will be a lot more even than they've been in the past.
"My intention is to get Walsall through this crisis better than anybody else and then give Darrell the opportunity to really have a go next year. I do not want to be in League Two at the end of next season, no matter when it starts.
"We've had that conversation this morning in our first face to face in twelve weeks, albeit three metres apart. We are very clear, that is what we want to do next year. We have a very stable squad don't forget, compared to other clubs, already for next year."
Along with several other topics, the chairman went on to reveal that a 'project team' is currently working on plans to make the club 'Covid secure' in time for the return of football, with work planned both at the Banks's and Essington as the club seeks to give its players, staff and fans as much protection as possible if and when football gets back underway.
Leigh continued; "It's a very complex situation and it will change when we all come back. We have to make everything Covid secure, that includes the stadium, the offices, the training ground and all the training protocols.
"Players can not just come back and train like they have over the last ten, fifteen years, they have to come back and strictly observe. You'd expect to see markings on the floor, for us to be far more aware of sanitisation around the stadium.

"The restaurant side of the business will have to be Covid secure too so there won't be as many people in the restaurant. The bars will have to be Covid secure - so there's a huge amount of work to do.
"We have a project team working on that. We reviewed that this morning and it needs to be signed off so that we are ready for football in this new world."
You can watch Leigh's full interview,
HERE
.