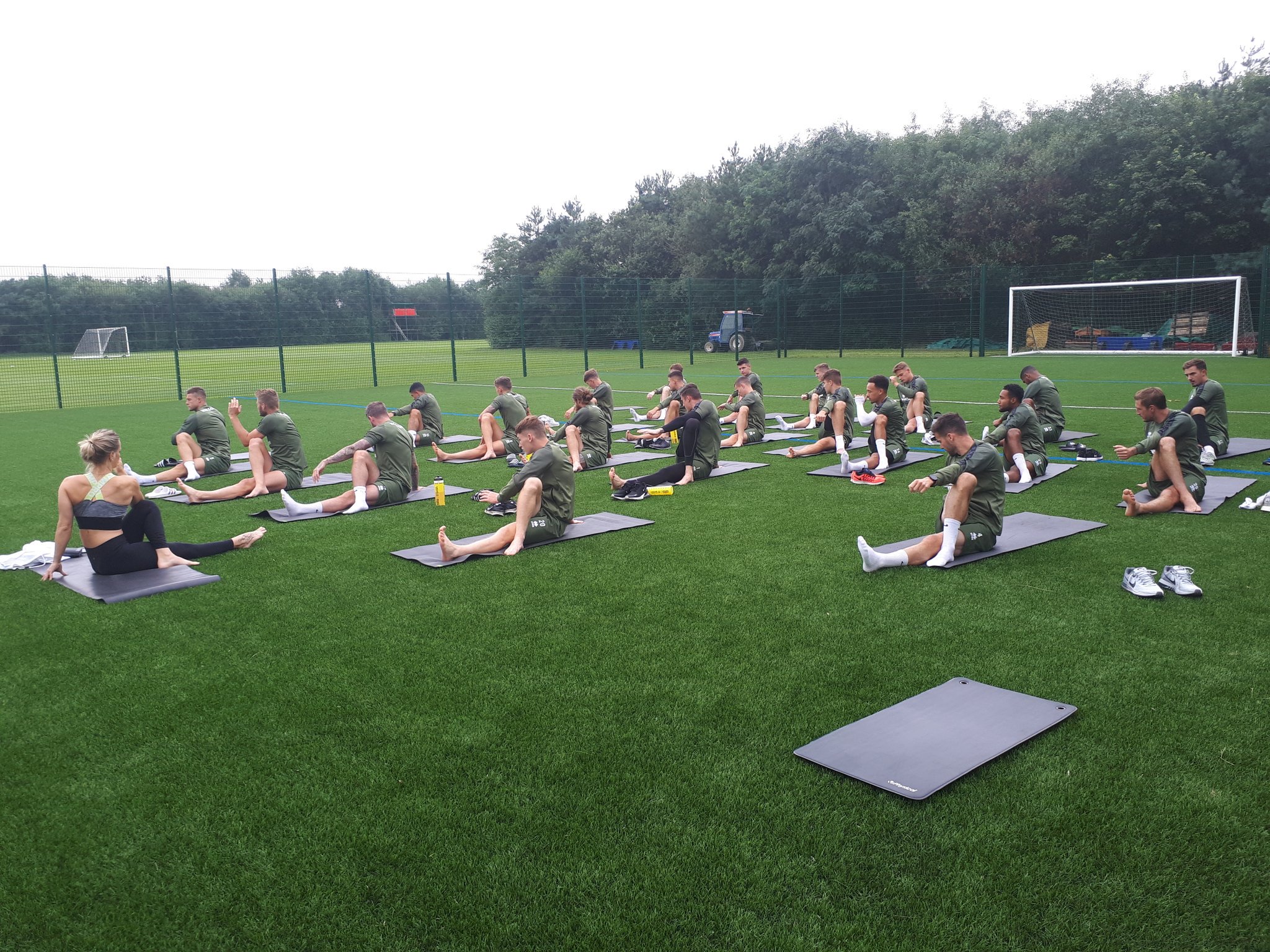 With the lengthy EFL season taking a heavy toll, the manager keen to keep his squad in top condition and has introduced weekly yoga sessions at the club's Essington Training Ground, something which has proven to be a success at Clarke's previous clubs.
Along with the new stretchy sessions, the squad also comes together for breakfast every morning, allowing the management to both keep a track of their players' diets and add to the family feel. Clarke went on to delve a little deeper into some of the changes he has made.
Speaking via the club's
official website
, Darrell said;
"Yoga's a good injury prevention. We'll do that once a week before we warm up and get into the training.
"I've done it at a few clubs I have been at and it's a decent injury prevention, touch wood, we haven't had any serious injuries so it's about trying to get as many players available for selection in every game.
"I also wanted to bring breakfast into it. I like to get the lads in nice and early so we put on a little bit of breakfast like scrambled eggs, beans and cereal so it's nothing luxurious but it's important that this is our place, our home.
"We're very fortunate at Walsall that we've got our own base that doesn't happen at a lot of lower league clubs and that's full credit to the outgoing chairman for putting this base on."