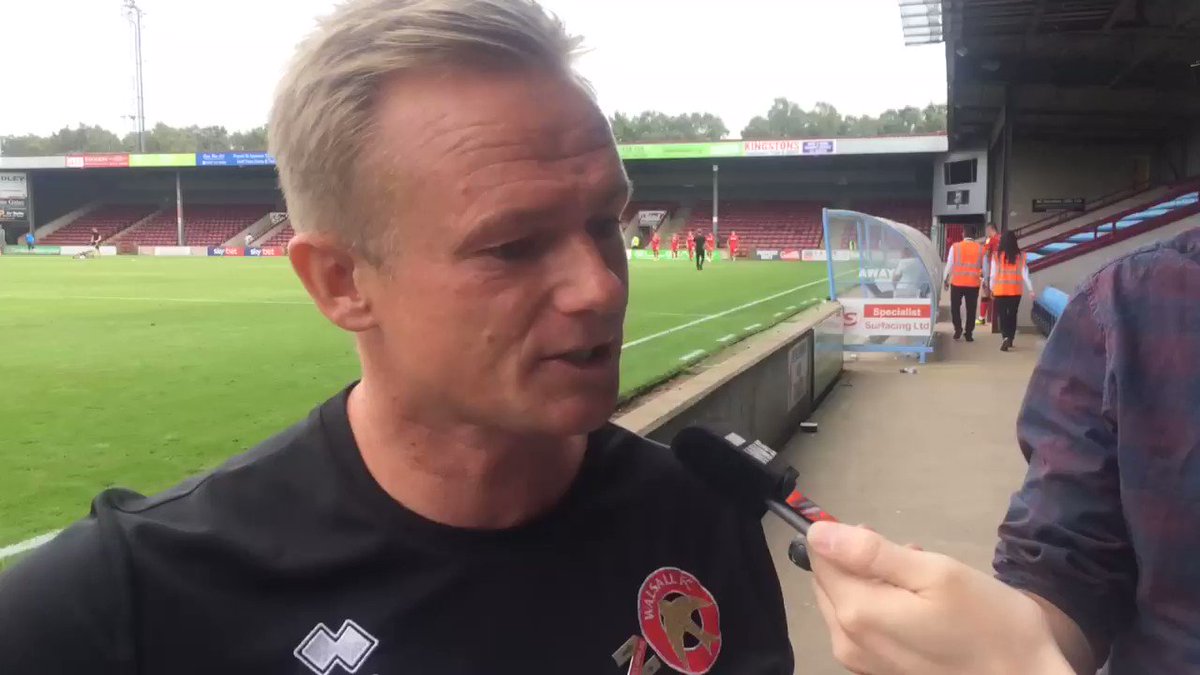 Keates, who had previously led his side through seven League One games without defeat, watched as goals from John Marquis (PEN), Mallik Wilks, James Coppinger, and Matty Blair, cancelled out Morgan Ferrier's opener to secure all-three points for the visiting side.
The Walsall-born boss admitted that there were several factors at play, including a controversial performance from referee Antony Coggins - the Oxfordshire based official losing the respect of the home support following a series of odd decisions - but ultimately agreed that his players didn't play well enough during a disappointing Saturday at the Banks's.
Speaking via the
Express & Star
, Dean said;
"The unbeaten record was never going to go on for the course of the season, was it? We are disappointed we have lost a home match – losing any football match, we are disappointed.
"What's the point of me talking about the referee? There's no point. People who were here saw his performance. We weren't good enough. We have to look after ourselves – and we weren't good enough in the first half. There was no tempo there and we didn't play.
"We didn't keep the ball on the turnover, we didn't make any passes. We had a little bit more about us in the second half but we didn't keep our emotions in check. There wasn't a calming influence there on the turnover to make better passes."
One of the controversial incidents in the encounter saw Doncaster level the game at one-all from the penalty spot after left-back Luke Leahy had was judged to have handled the ball in the box. The defender seemingly handling the ball after chasing his own clearance, but Keates felt the referee made the right call.
The gaffer continued; "For me, it was a penalty - he got that decision right. If you look at the rules, his arm's above his head. Luke's won the first header, the ball's gone in the air and he's eager enough to go and try and arrive on the second one.
"He's got under it and as he's coming down, he's jostling for position and his arm is in an unnatural position, it's above his head so you run the risk."